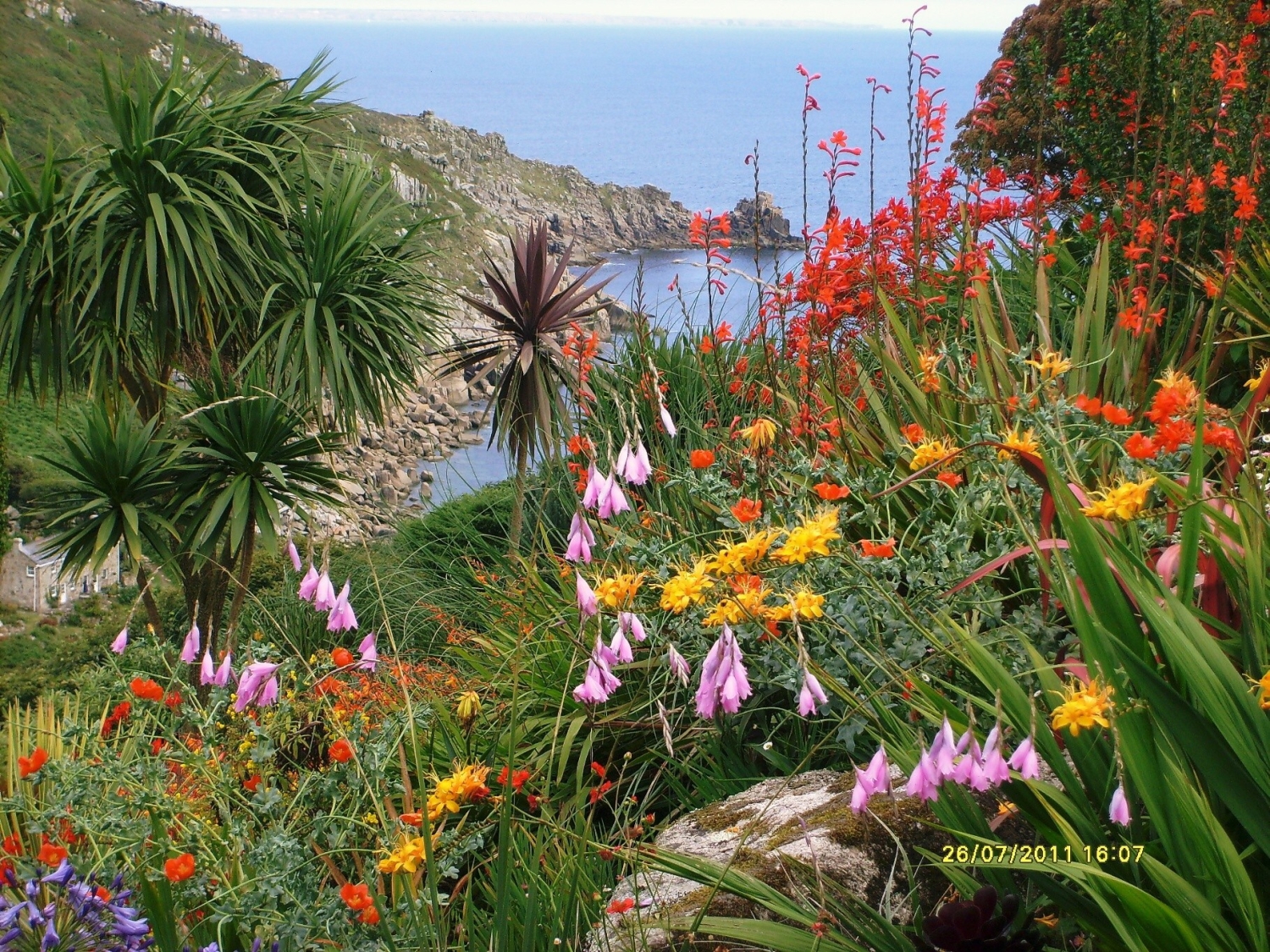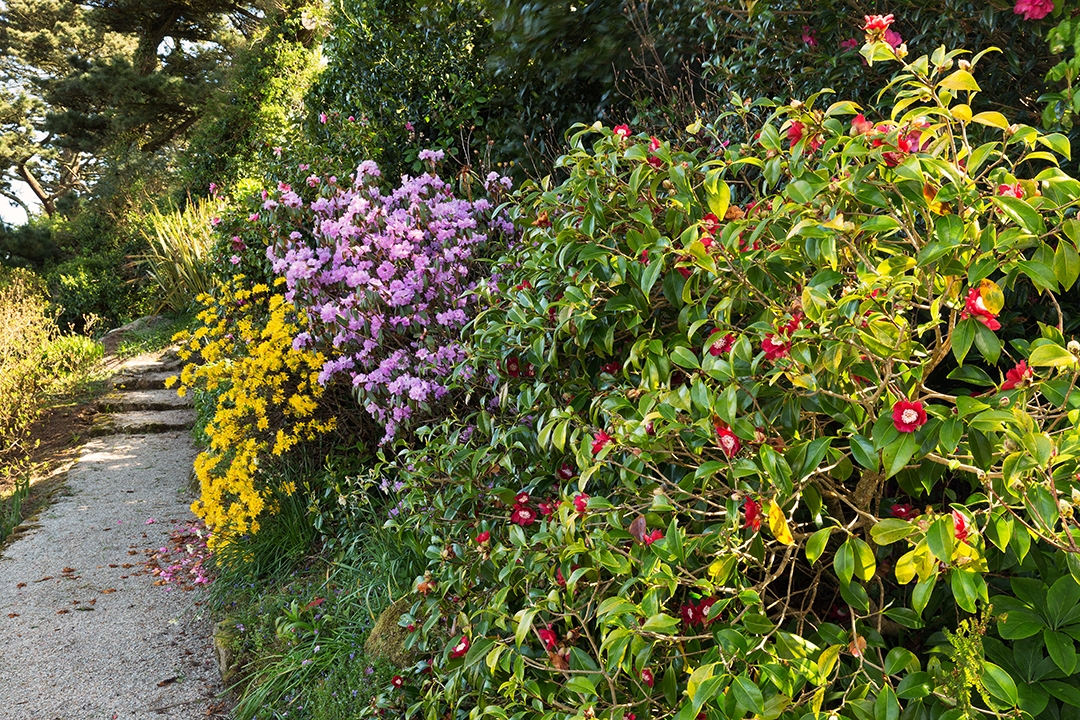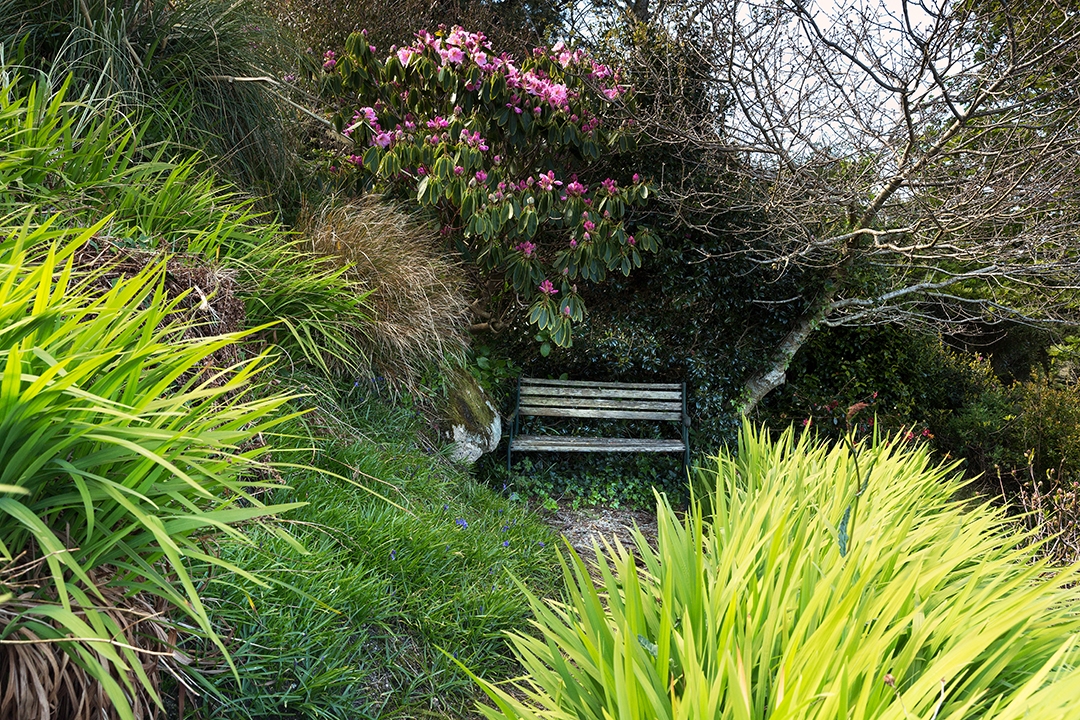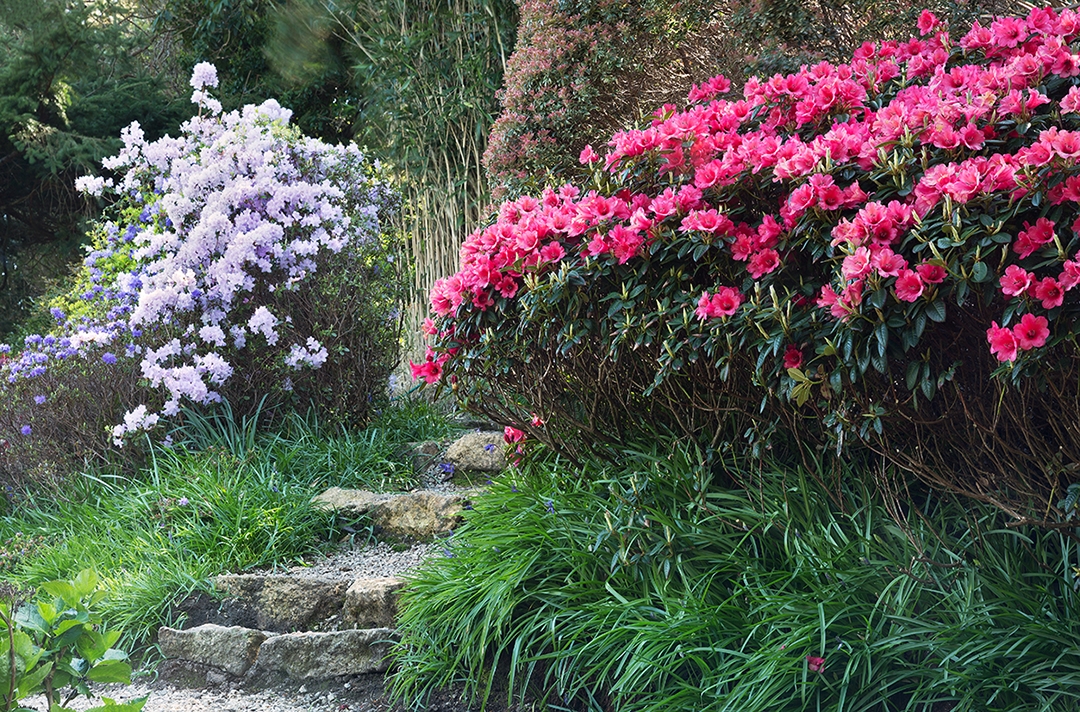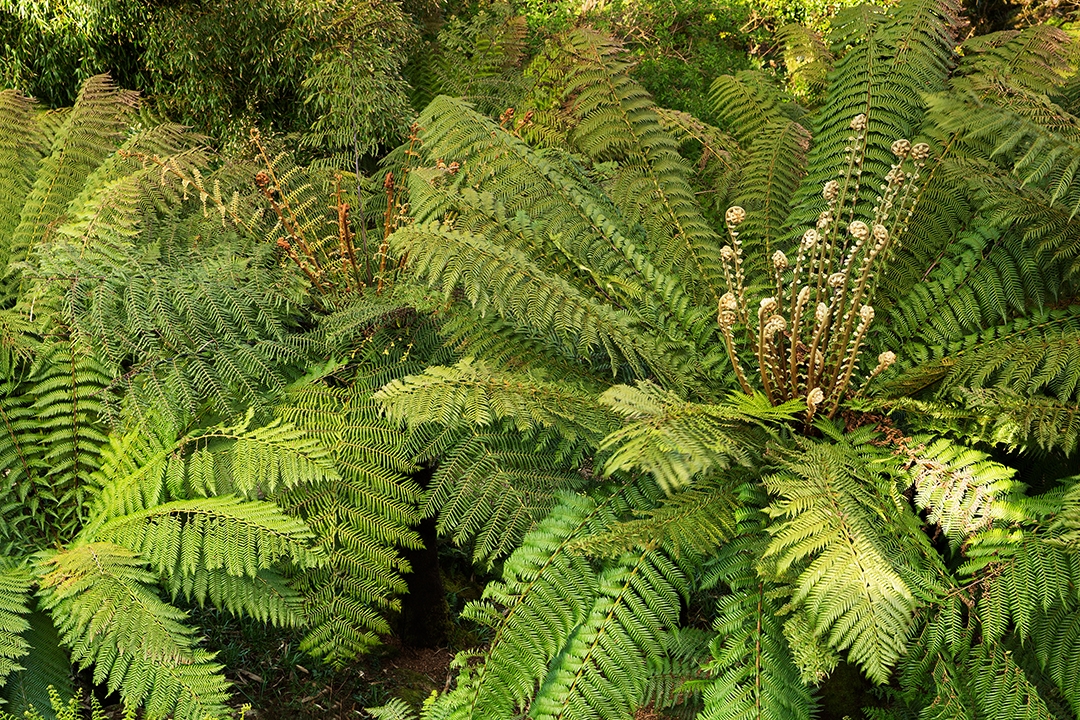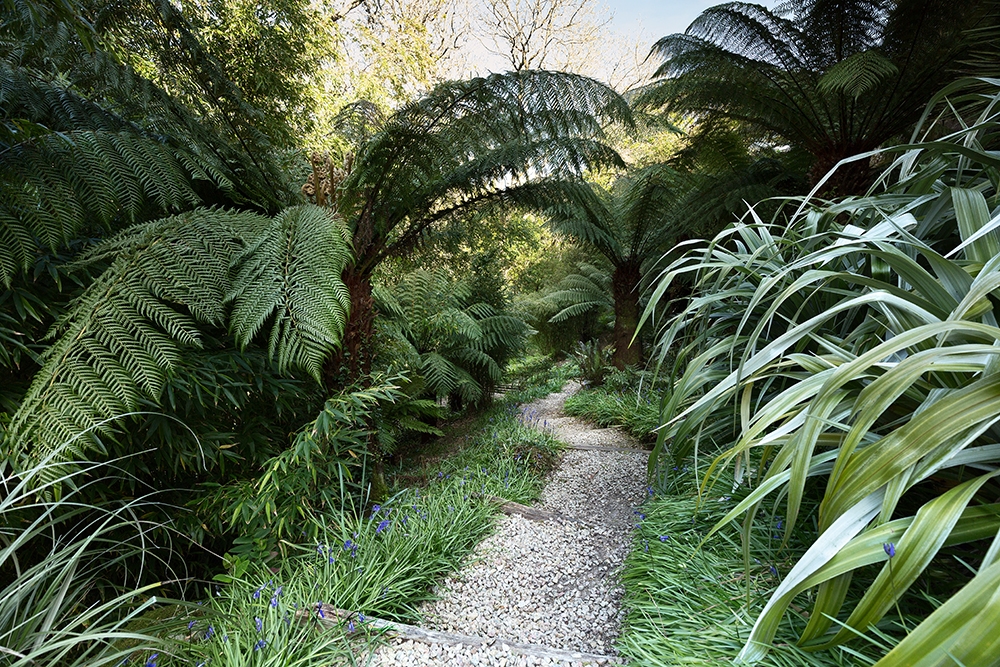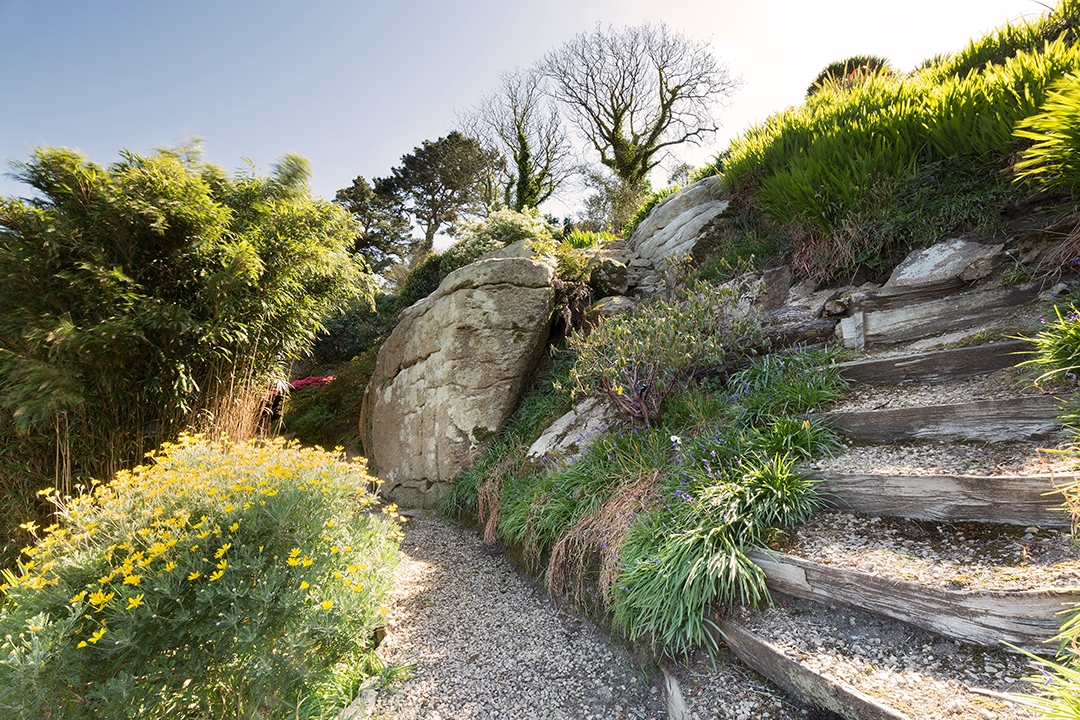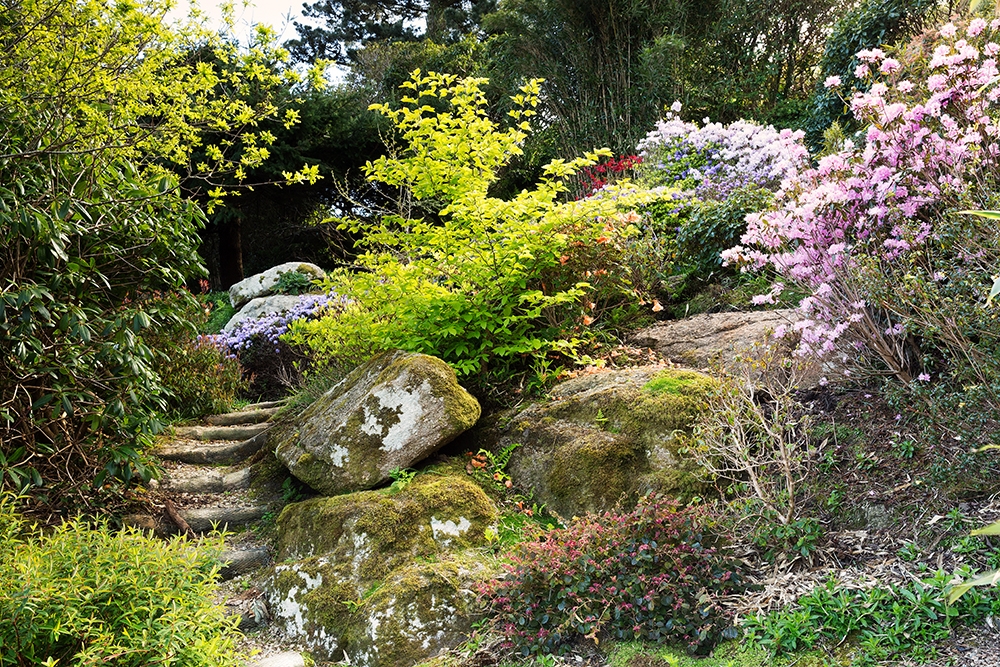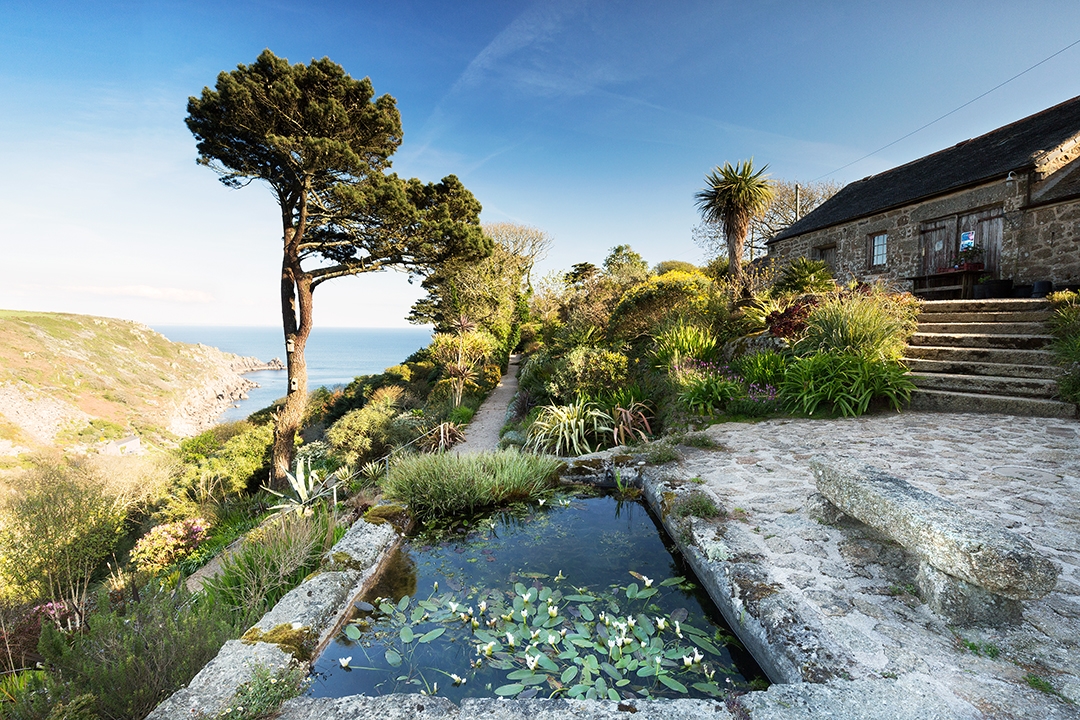 Beautiful, unique, 3 acre cliffside garden overlooking Lamorna Cove. Planting started in 1998, mainly S-hemisphere shrubs and exotics with hydrangeas, camellias and rhododendrons. Woodland area with tree ferns set against large granite outcrops. Garden terraced with steep steps and paths. Plenty of benches so you can take a rest and enjoy the wonderful views.
Press and Media Coverage
Gardens illustrated The Garden BBC Gardeners world.
This garden has completed its openings for the National Garden Scheme this year. However we have many other gardens you may like. Or why not favourite this garden below so that you can get emails sent to you when it is next due to open?
For other opening times and information, please phone or email.
Chygurno
- Canceled
On this day, this garden is open by arrangement, which means that you will have to contact the owner to arrange visits for groups.
Pre-booking essential, please go to our events page to book your tickets.
Admission by donation
Admission:
Adult:
Concessions:
Child:
On this day, this garden opens as part of .
Click the dropdown arrow next to the opening date above to find details of entry costs and to add the opening to your online calendar.
Click on any opening date on the calendar above to find details of entry times, entry price and to add the opening to your online calendar.
Regular opening
Open by arrangement only
Cancelled opening
Owner Information
Dr & Mrs Robert Moule
01736 732153
rmoule010@btinternet.com
Loading...
Share
Add this garden to your favourites – you'll be able to find it again more easily and, if you'd like, we can send you updates about future openings.
How to find us
Chygurno
Lamorna
Cornwall
TR19 6XH