Wintry garden visiting is a delight
Tue 17 Oct 2017
Put on your coat (and maybe your wellies) to visit one of our gardens open this October, we still have 19 gardens open this month, and here are some examples:
This well established, wildlife friendly, well labelled plantsman's garden sits in a stunning high moorland setting. There is a variety of garden habitats including woodland areas and a pond; wide range of unusual trees, shrubs, herbaceous plants for year-round effect with blue poppies, rhododendrons, bulbs and maples; and most importantly spectacular autumn colour! Family friendly, with quiz sheet, fairy doors, playhouse, fruit, vegetables and chickens.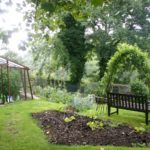 The Arboretum at Framingham – currently some 14 hectares – lies on the south slope of a 50 metre hill from which there are extensive views to the north east across some ornamental ponds built in the C18, and towards Great Yarmouth and the sea. Well worth an autumnal walk through the trees!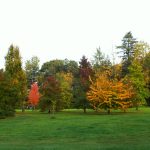 The garden surrounds a self built timber frame house now 20 years old and extends to ⅓ acre. There is a collection of over 120 Japanese Maples with other rare semi mature White bark Birch trees, shrubs and herbaceous perennials. Newly developed large beds of Ornamental grasses with taller perennials. Specialist growers of Zantedeschia (Arum Lily's). Plants sales.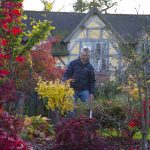 A small woodland garden of about 1½ acres created by plantsman, the late William Nourish. Trees, shrubs, bulbs and many interesting collections throughout the yearr. Maintained since 1987 by 'The Friends of the Garden' on behalf of Ampthill Town Council.