Gardens and Health Week
Mon 14 Aug 2017
August 12th – 20th marked our first ever Gardens & Health Week, dedicated to promoting the positive impact gardens have on people's health and wellbeing.
All of the gardens that took part opened free of charge for a visit by a small group of people organised by local and national charities. This important new venture followed on from the publication by The King's Fund in May 2016 of the ground-breaking report, Gardens and Health: Implications for Policy and Practice, commissioned by the National Garden Scheme.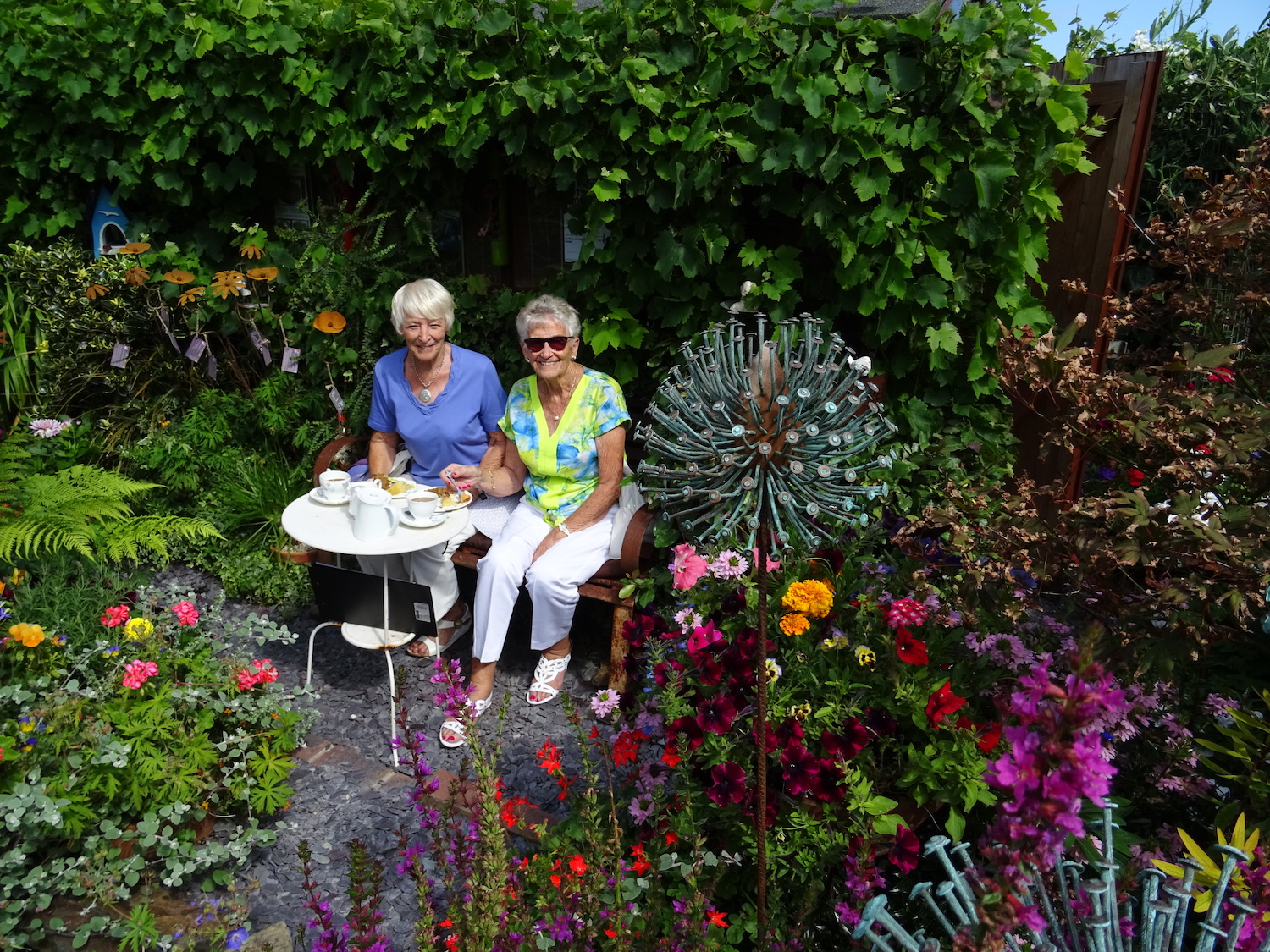 In 2016 we donated £3 million to its beneficiaries, all of which are nursing charities and this new initiative was created in partnership with them. They include Marie Curie, Hospice UK, Queen's Nursing Institute, Parkinson's UK and Carers Trust. Each of these charities invited groups to take part in Gardens and Health Week, other visiting groups were organised locally or by a variety of other nursing and healthcare charities such as Maggie's and the Alzheimer's Society.
Already we've had some fantastic feedback, with visitors and owners alike having a wonderful time. East Sussex garden Driftwood held an opening on Saturday, welcoming in guests from the Association of Carers. It looked to be a wonderful day, as you can see from the pictures!
We're looking forward to seeing and hearing more from the week, keep an eye on #gardensandhealth on social media to stay up to date! You can find out more about Gardens and Health here.