A great day out in Kent!
Wed 29 Mar 2017
The team in Kent put on a fantastic mother's day event at Coolings Garden Centre, celebrating our 90th Anniversary, and the brilliant Kent gardens opening for us this year.
The day provided a whole host of National Garden Scheme goodness, with the event being live broadcast on BBC Radio Kent with Andrew Garland. Representatives from several of our beneficiaries were present to talk about the fantastic work that their organisations do, and there were stands from some 37 of the Kent gardens too, to showcase their wonderful openings.
One highlight of the day was a Q&A with the Head Gardeners of three spectacular Kent Gardens; Hole Park, Canterbury Cathedral and The Salutation, all of which are opening this year for us!
Of course, this being a National Garden Scheme event there had to be tea and cake, and who better to bake a birthday cake than Kent's very own garden design and Great British Bake Off extraordinaire, Jane Beedle? The spectacular cake even featured a chocolate gate!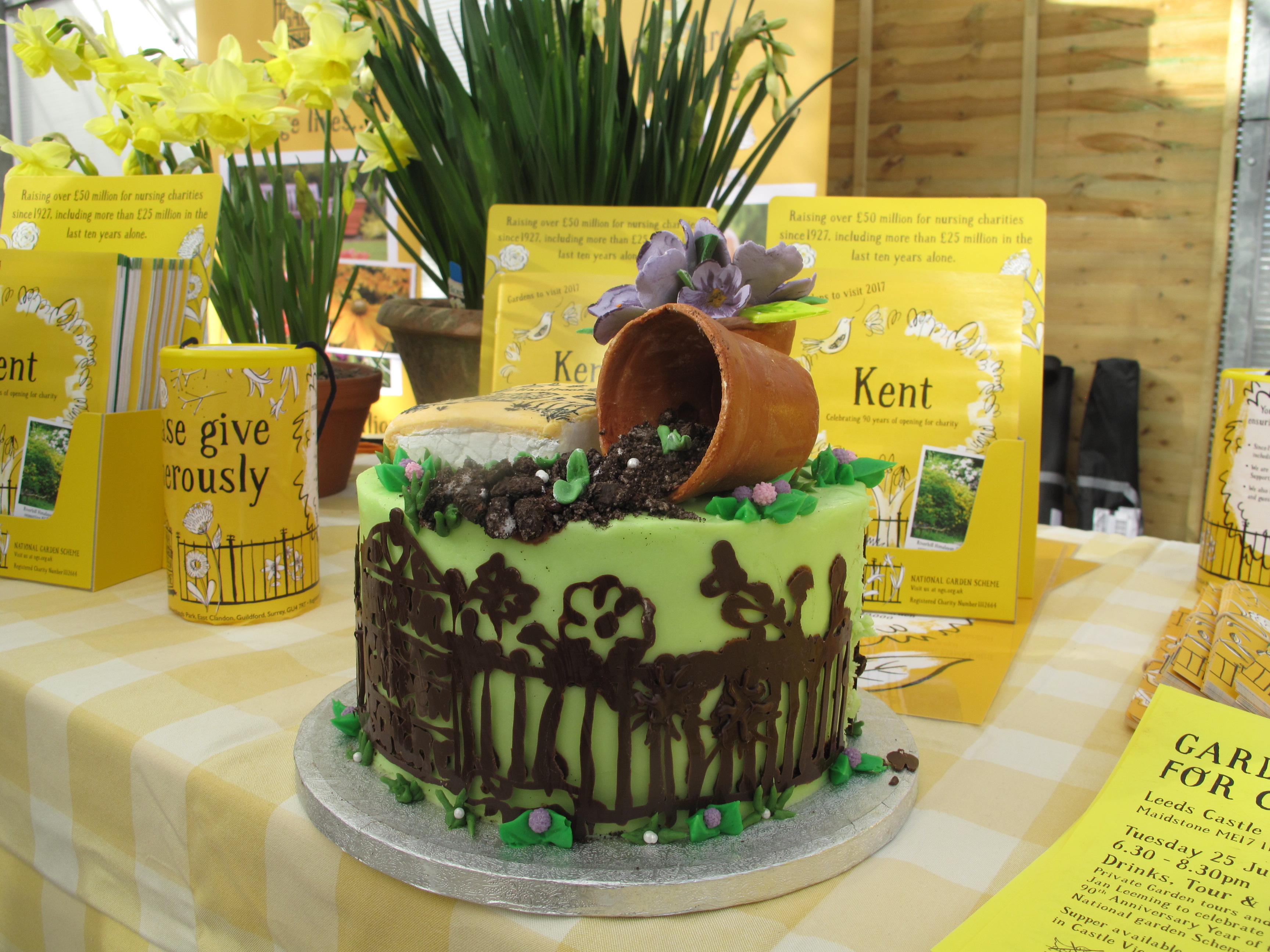 Congratulations to all of the Kent team for a truly great event! To hear more about the Kent team follow them on Twitter and like them on Facebook.