Get Active this Winter with Macmillan Cancer Support
We're delighted that we are once again working in partnership with Macmillan Cancer Support to encourage people living with cancer to get and stay active. Spending time outdoors in a garden is not only a great way to relax but could also help manage and reduce the side effects of cancer treatment.
Staying active is just as important in the winter months and we have put together some top gardening tips to help you do this. From building a hedgehog house to tips for what to plant indoors we have something for every ability. Click the button below to find out more and download our Winter Gardening tips sheet.
Sal is a National Garden Scheme volunteer, and opens her wonderful garden for us too. Having been diagnosed with cancer Sal used gardening as a way to remain active whilst undergoing treatment.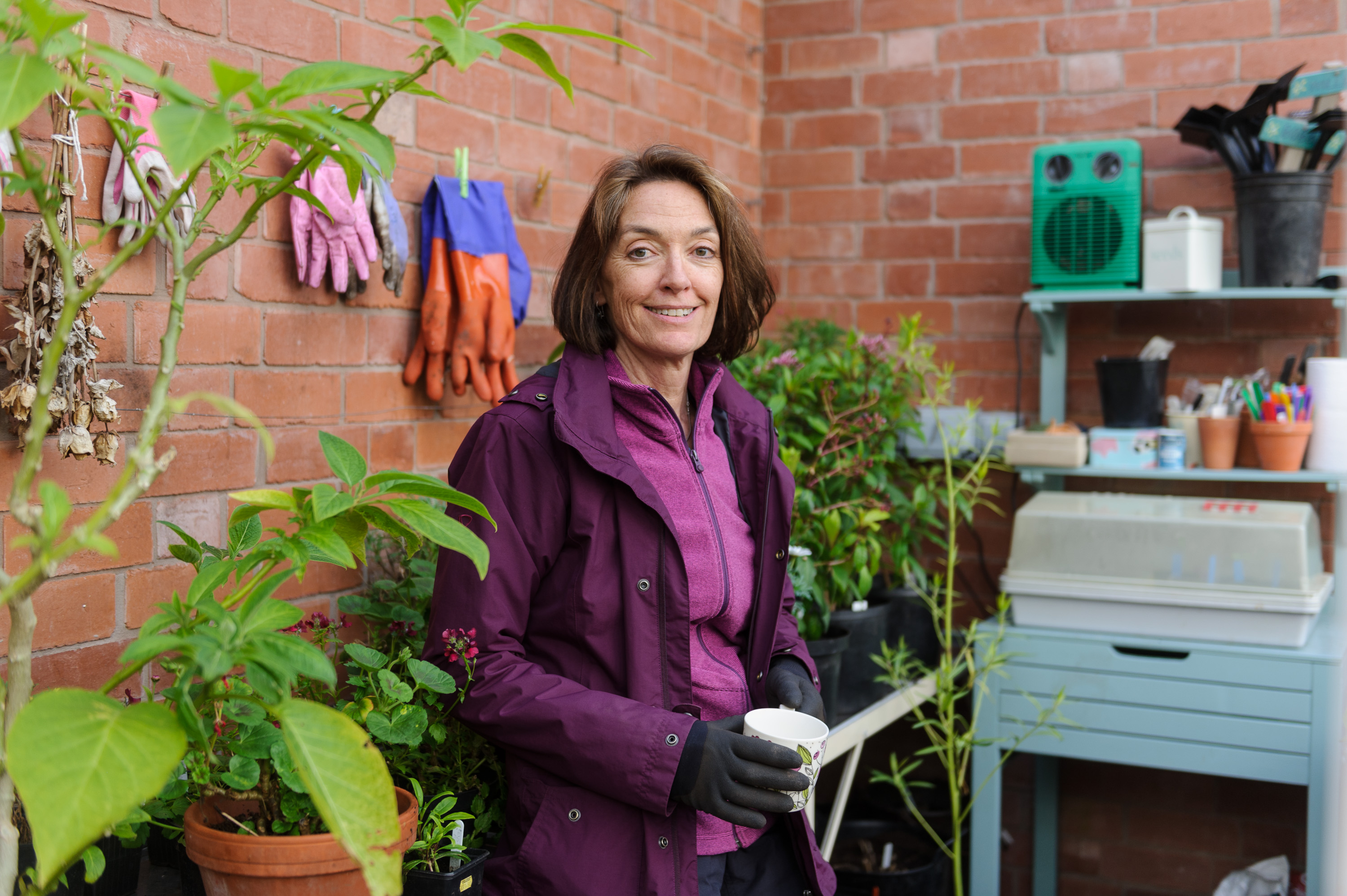 We are delighted that since 1985, the National Garden Scheme have donated £16.2 million to support people living with cancer. We have funded 147 professional posts, including nurses and GPs. The money raised has also helped to fund the NGS Macmillan Wellbeing Centre in Southmead Hospital and The NGS Macmillan Unit at Chesterfield Royal Hospital Derbyshire. We are delighted to work on this Winter Gardening project with Macmillan Cancer Support, one of our oldest benefactors.