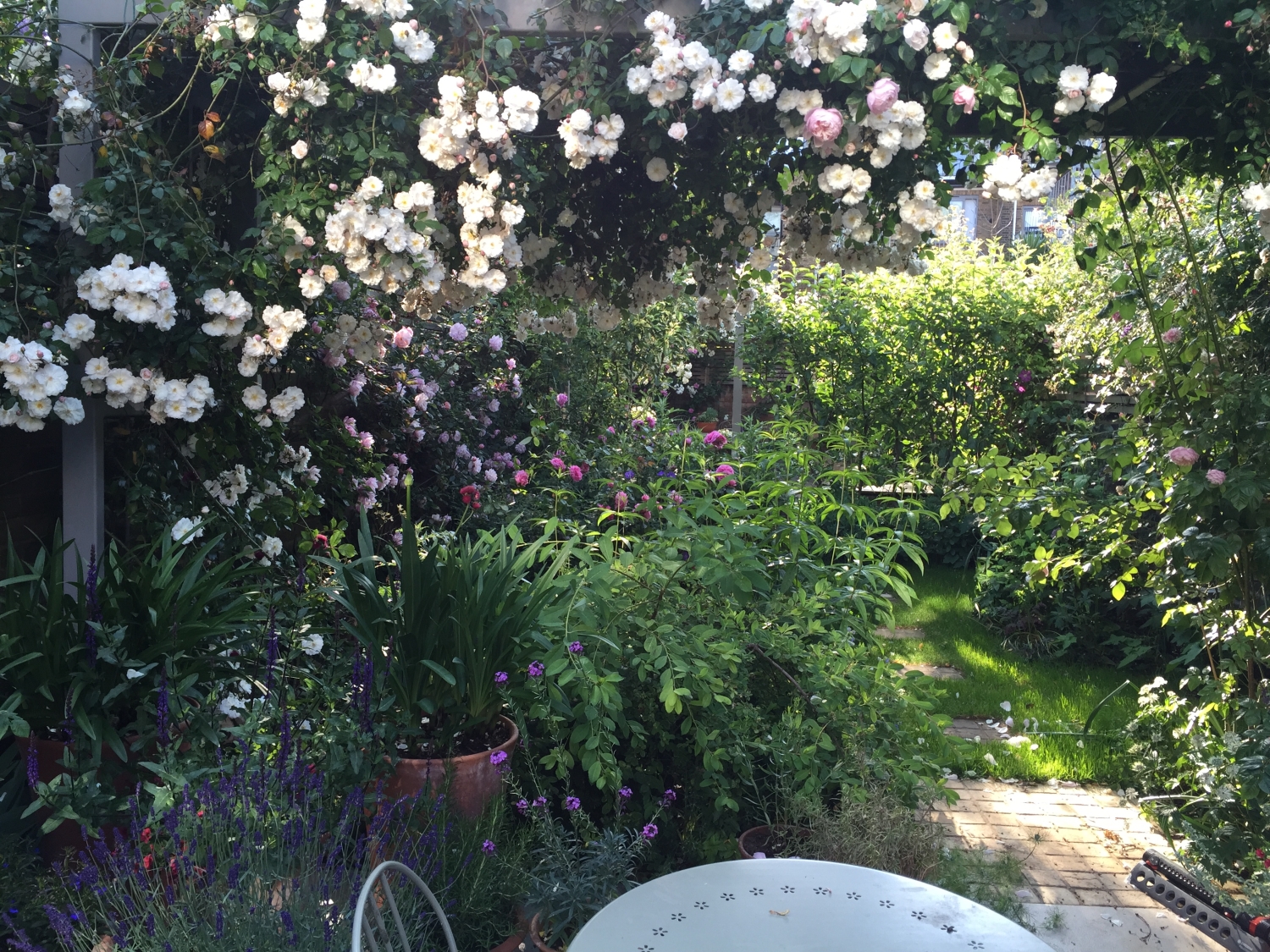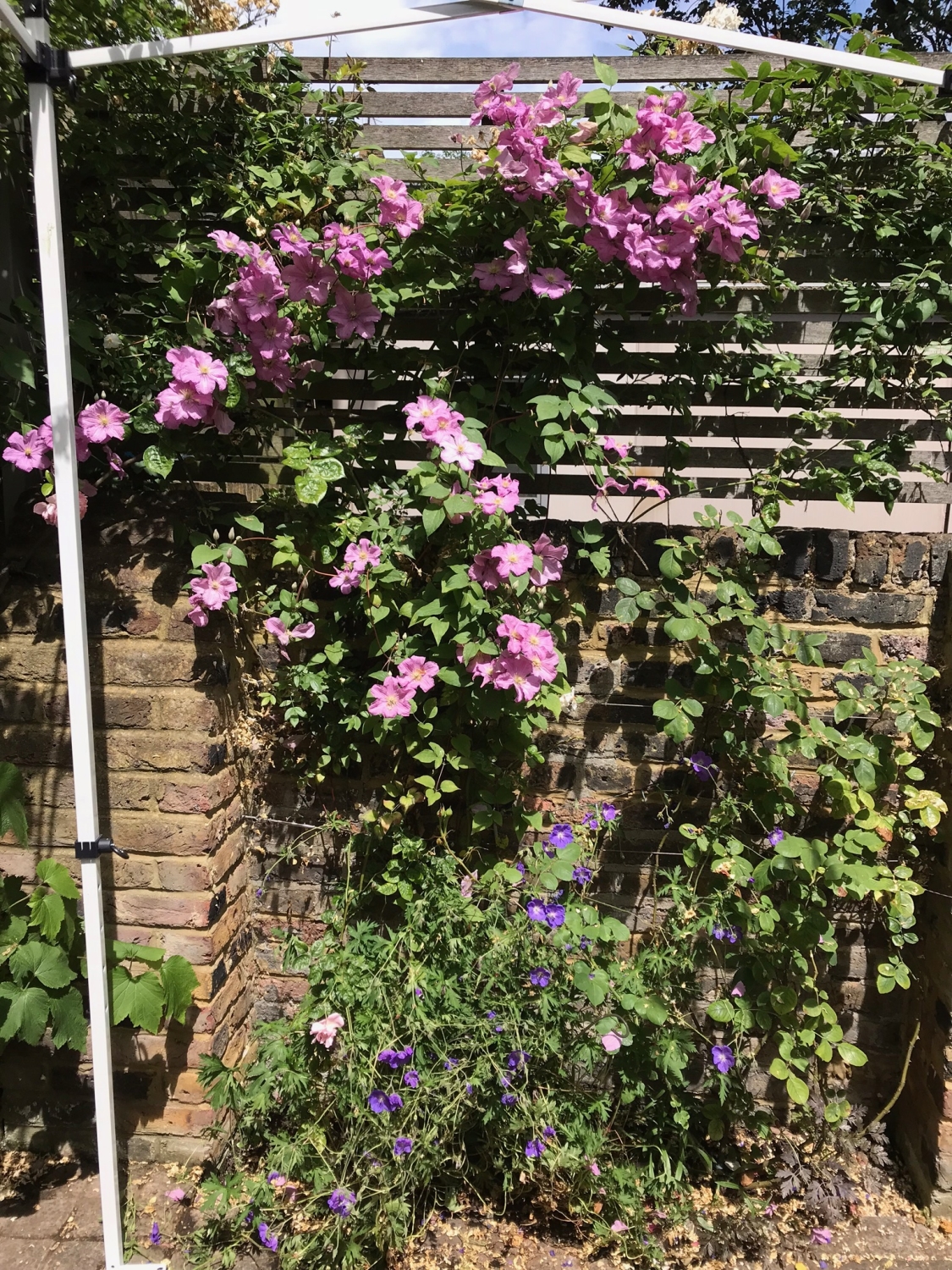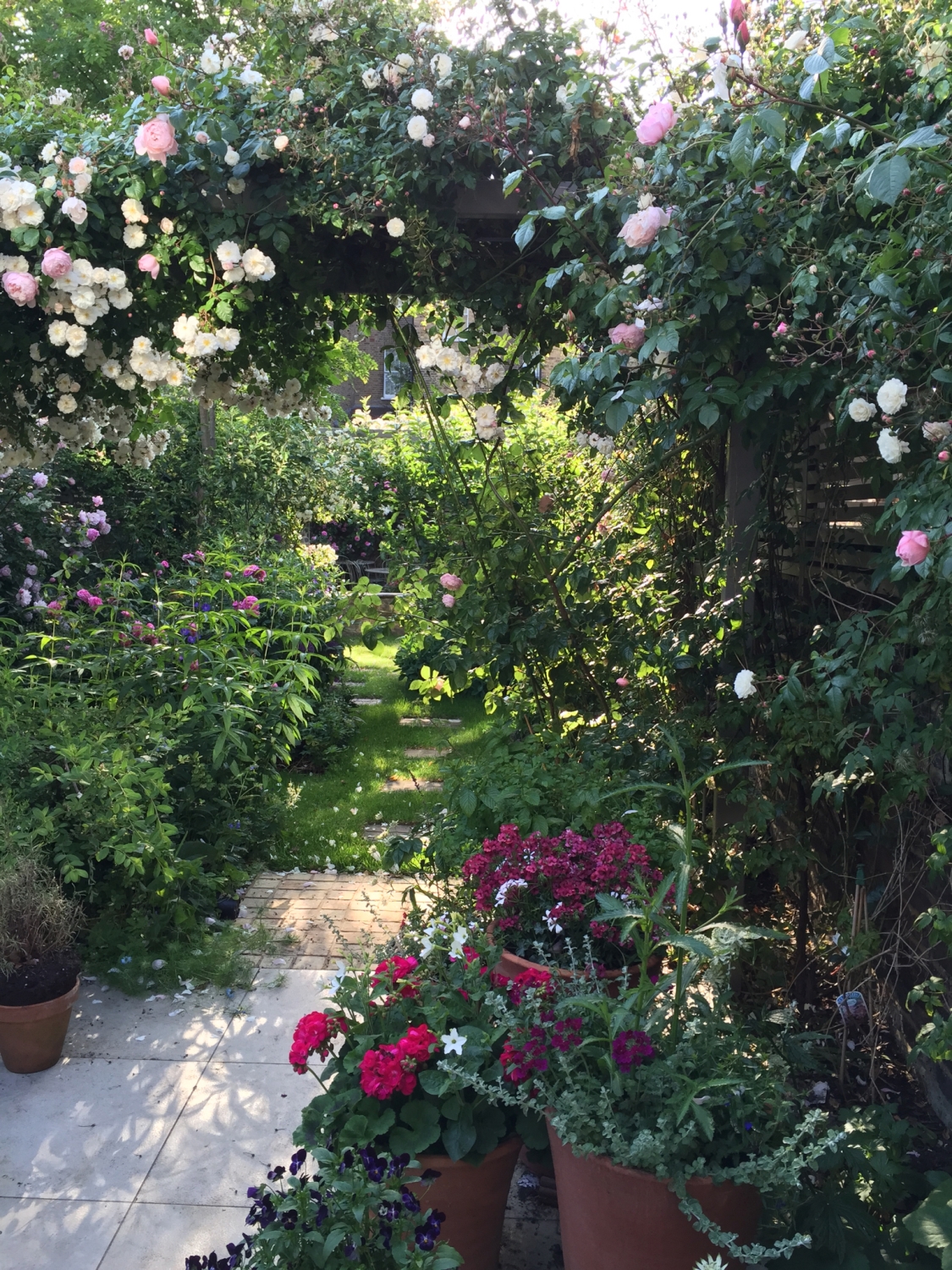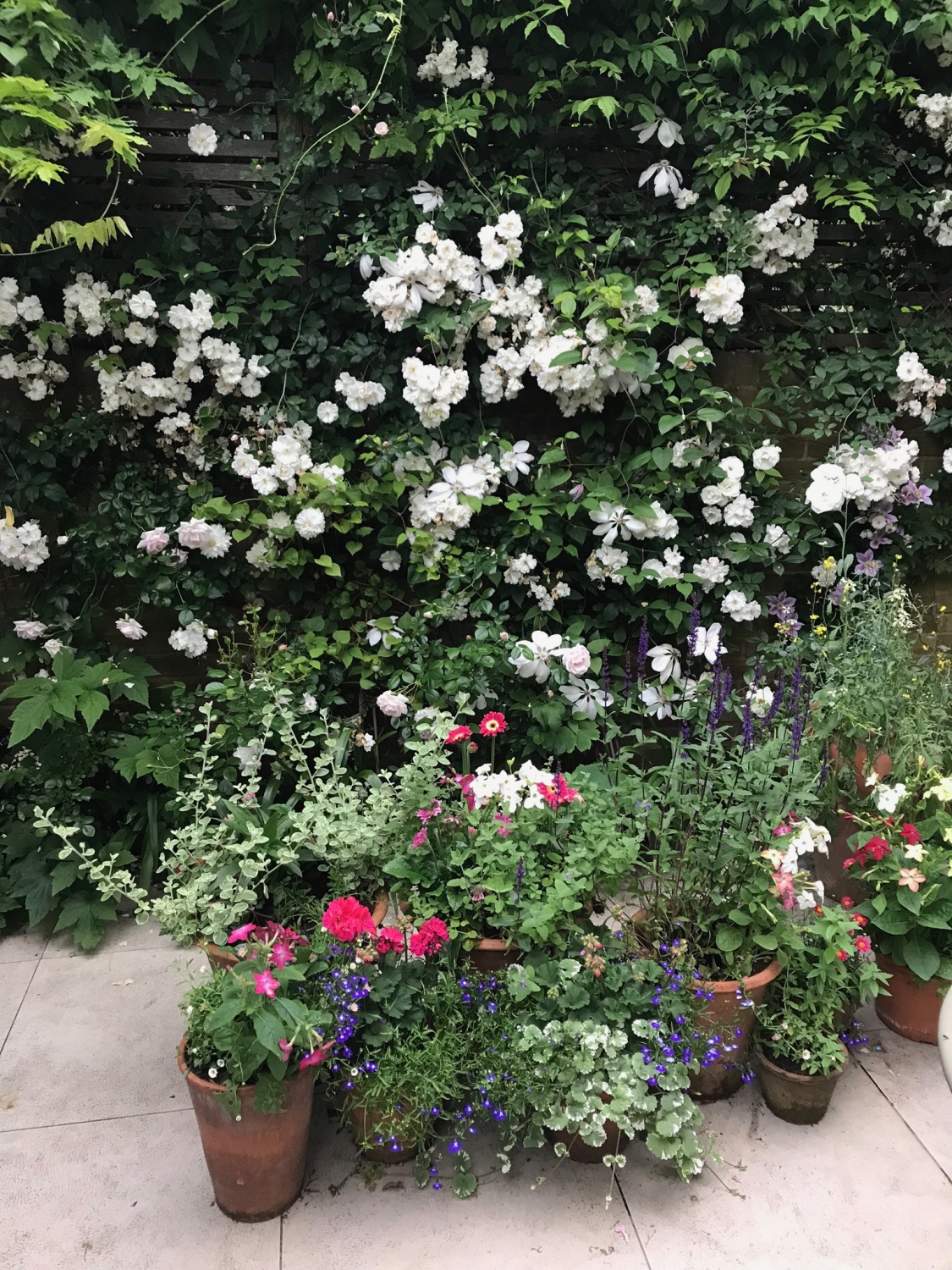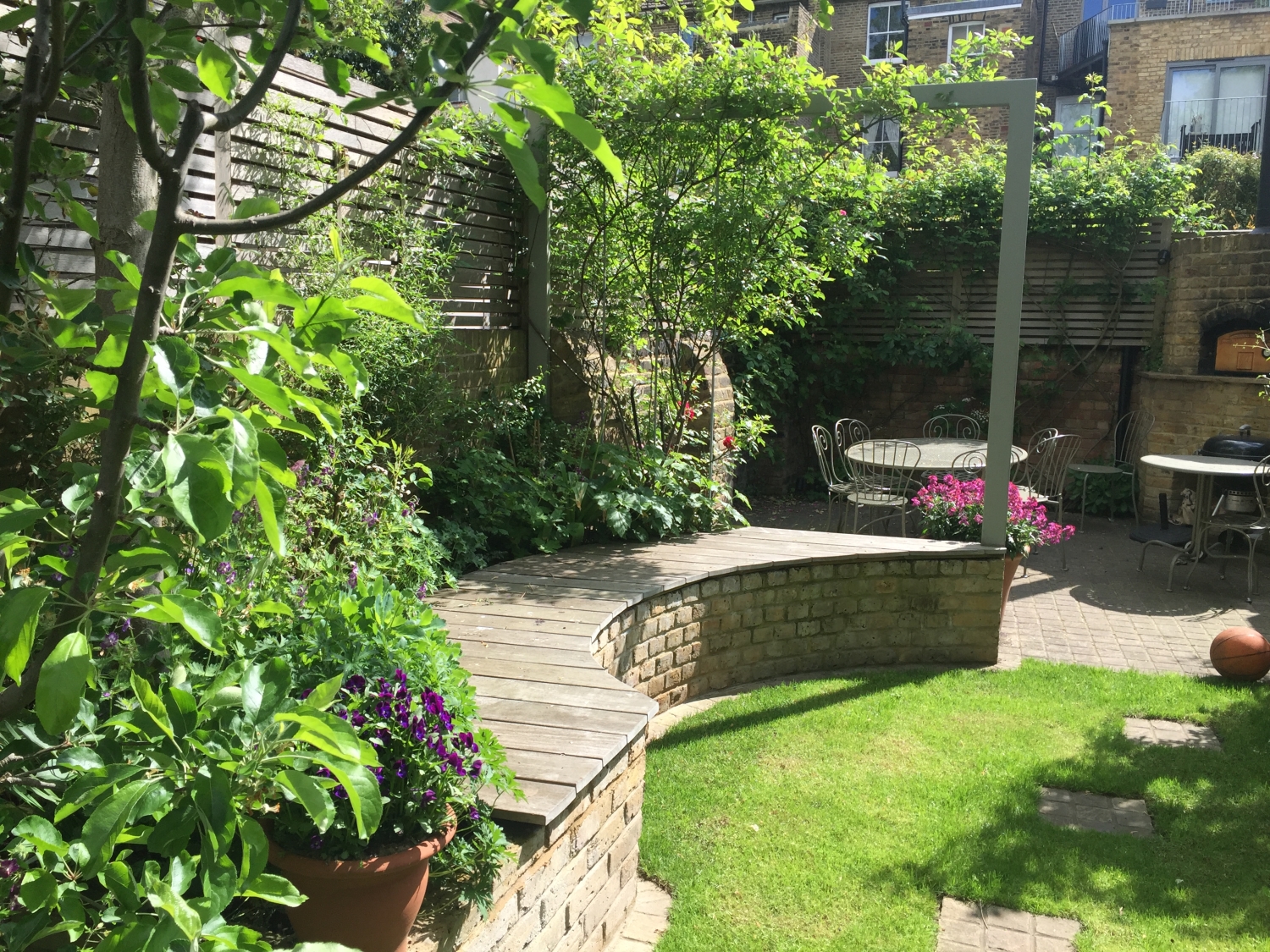 Long narrow garden designed by award winning Jo Thompson. This garden is separated into four distinct rooms by clever use of 3D hardscaping, so as to obscure surrounding houses. Espaliered apple trees, steel-framed pergolas, seating areas & a mix of ground textures together with a working pizza oven. Host to more than 20 different roses and 15 clematis as well as many perennials.
This garden has completed its openings for the National Garden Scheme this year. However we have many other gardens you may like. Or why not favourite this garden below so that you can get emails sent to you when it is next due to open?
10 Loris Road
- Canceled
On this day, this garden is open by arrangement, which means that you will have to contact the owner to arrange visits for groups.
Pre-booking essential, please go to our events page to book your tickets.
Admission by donation
Admission:
Adult:
Concessions:
Child:
On this day, this garden opens as part of .
Click the dropdown arrow next to the opening date above to find details of entry costs and to add the opening to your online calendar.
Click on any opening date on the calendar above to find details of entry times, entry price and to add the opening to your online calendar.
Regular opening
Open by arrangement only
Cancelled opening
Owner Information
Mrs Cordelia Fraser Trueger
Loading...
Share
Add this garden to your favourites – you'll be able to find it again more easily and, if you'd like, we can send you updates about future openings.
How to find us
10 Loris Road
Hammersmith
London
W6 7QA