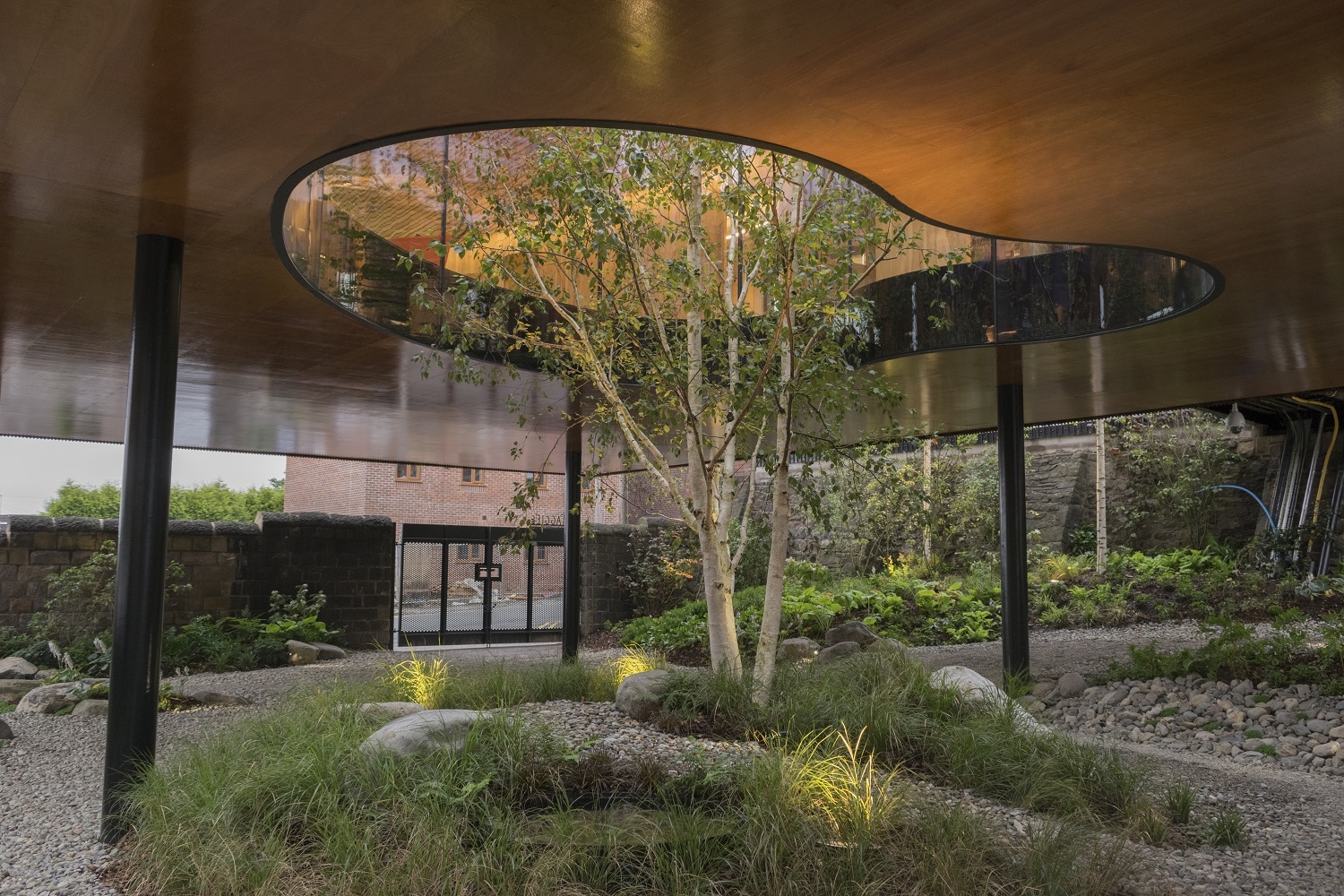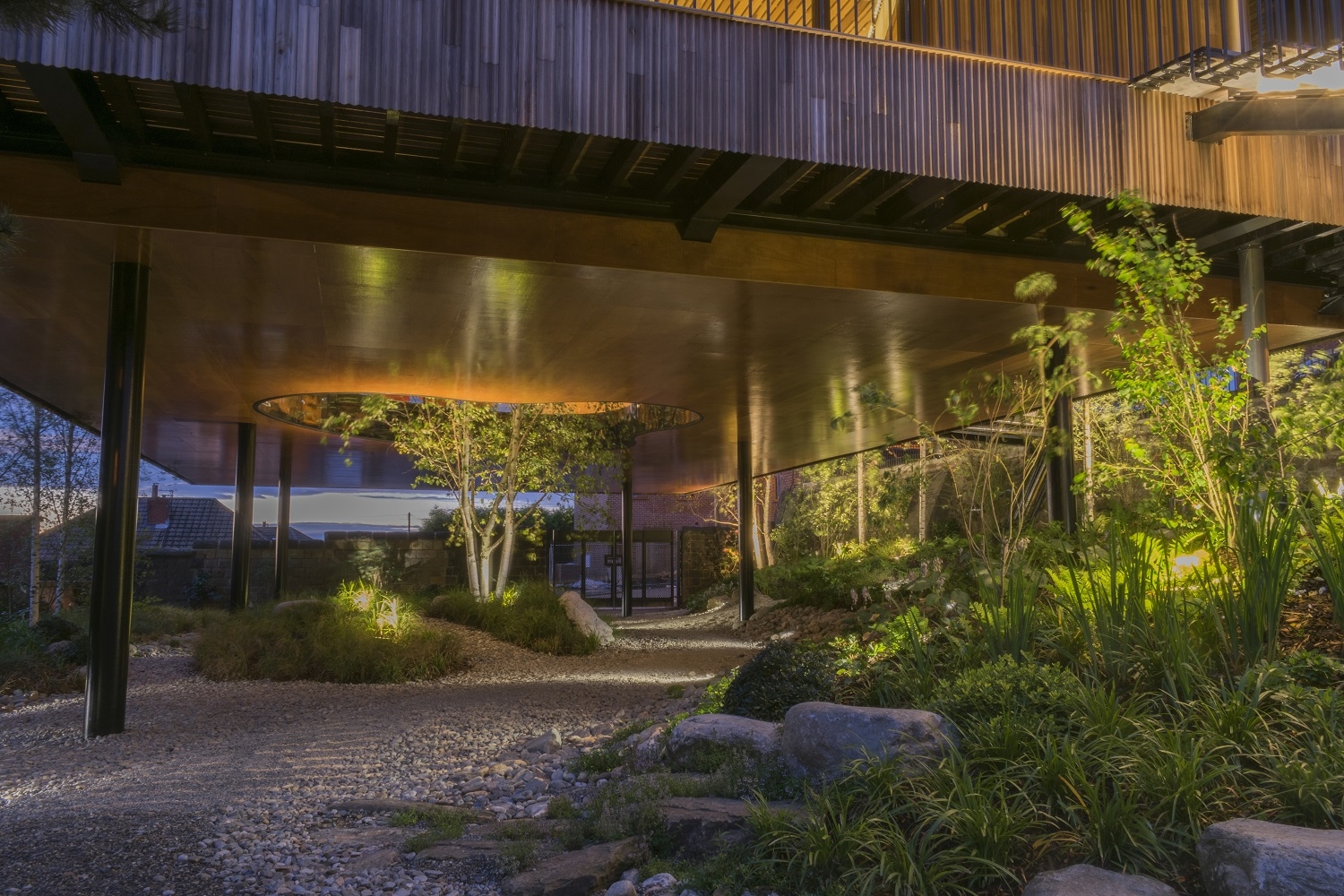 The garden is framed by enclosing walls. The building 'floating' aloft is like a drop curtain to the scene, creating a picture window effect. The trees soar upwards filling the volume of space. A woodland understorey weaves between the structure of the numerous white birch and crispy bark of the pine trunks. The garden could be described as an ornamental woodland.
This garden has completed its openings for the National Garden Scheme this year. However we have many other gardens you may like. Or why not favourite this garden below so that you can get emails sent to you when it is next due to open?
Maggie's Oldham
- Canceled
On this day, this garden is open by arrangement, which means that you will have to contact the owner to arrange visits for groups.
Pre-booking essential, please go to our events page to book your tickets.
Admission by donation
Admission:
Adult:
Concessions:
Child:
On this day, this garden opens as part of .
Click the dropdown arrow next to the opening date above to find details of entry costs and to add the opening to your online calendar.
Click on any opening date on the calendar above to find details of entry times, entry price and to add the opening to your online calendar.
Regular opening
Open by arrangement only
Cancelled opening
Owner Information
Maggie's Centres
0161 989 0550
oldham@maggiescentres.org
http://www.maggiescentres.org/oldham
Loading...
Share
Add this garden to your favourites – you'll be able to find it again more easily and, if you'd like, we can send you updates about future openings.
How to find us
Maggie's Oldham
The Royal Oldham Hospital
Rochdale Road
Oldham
Lancashire
OL1 2JH
Accessibility information
Please introduce yourself to a member of the team on arrival who will guide you to the wheelchair entrance to the garden.