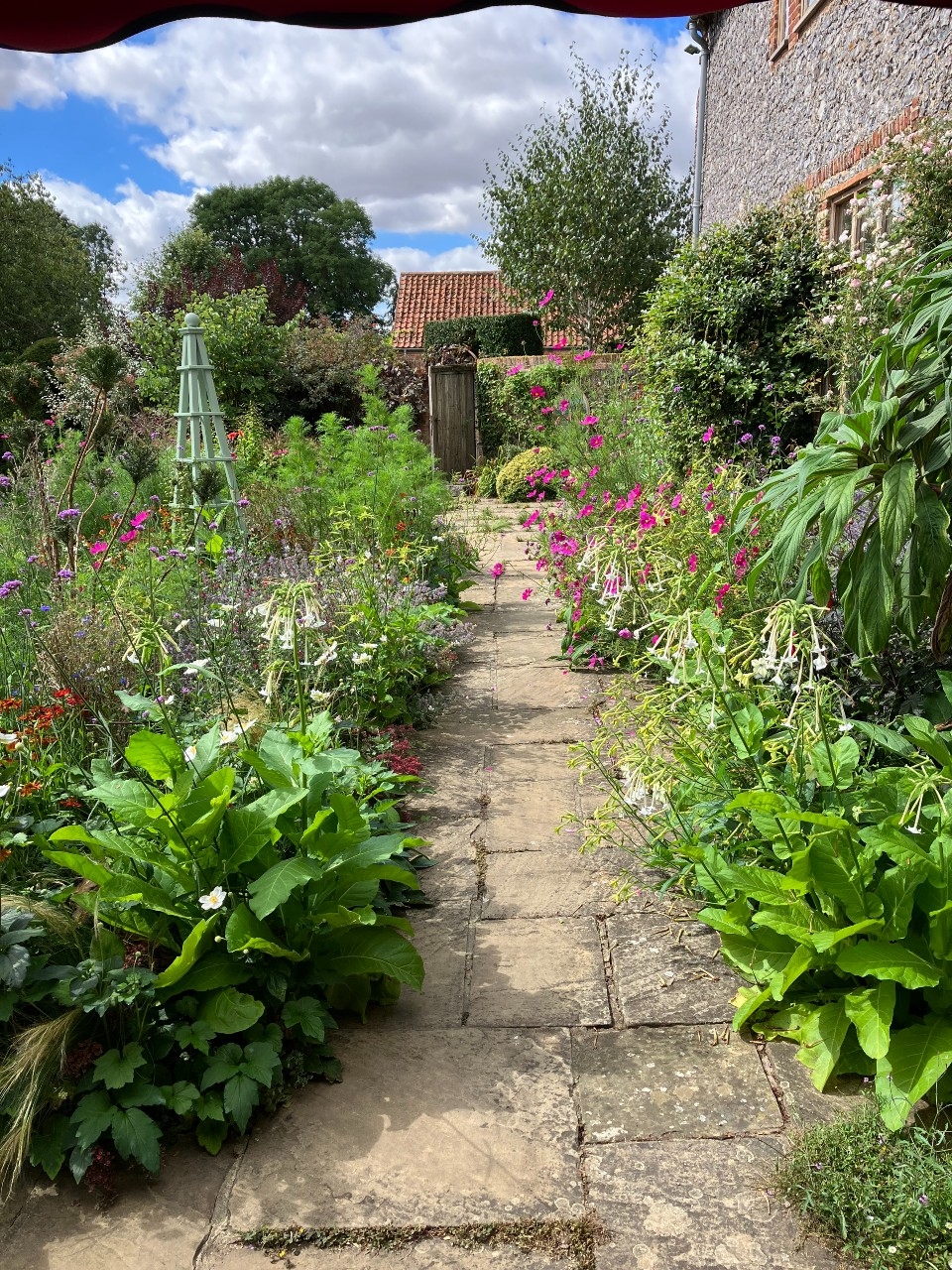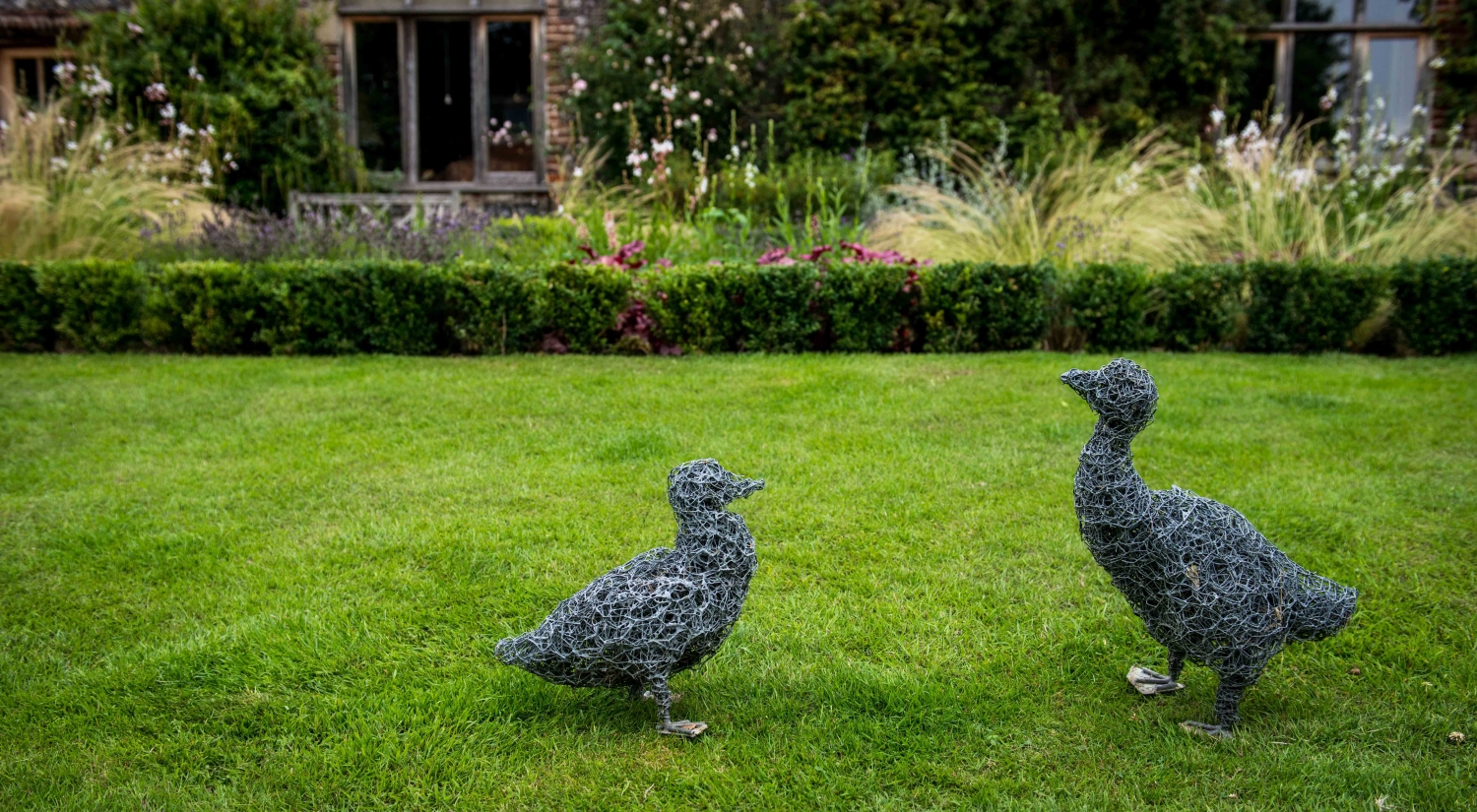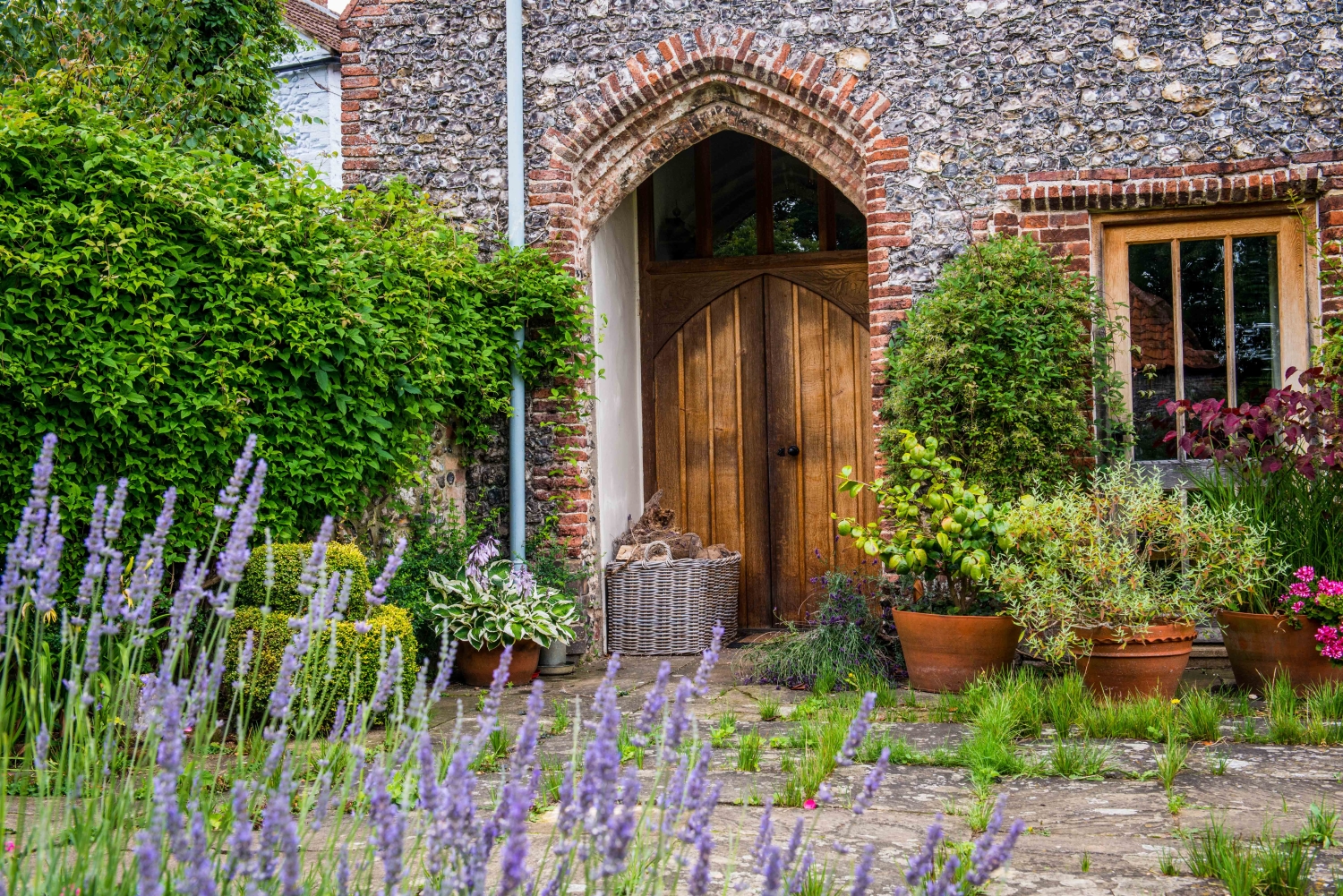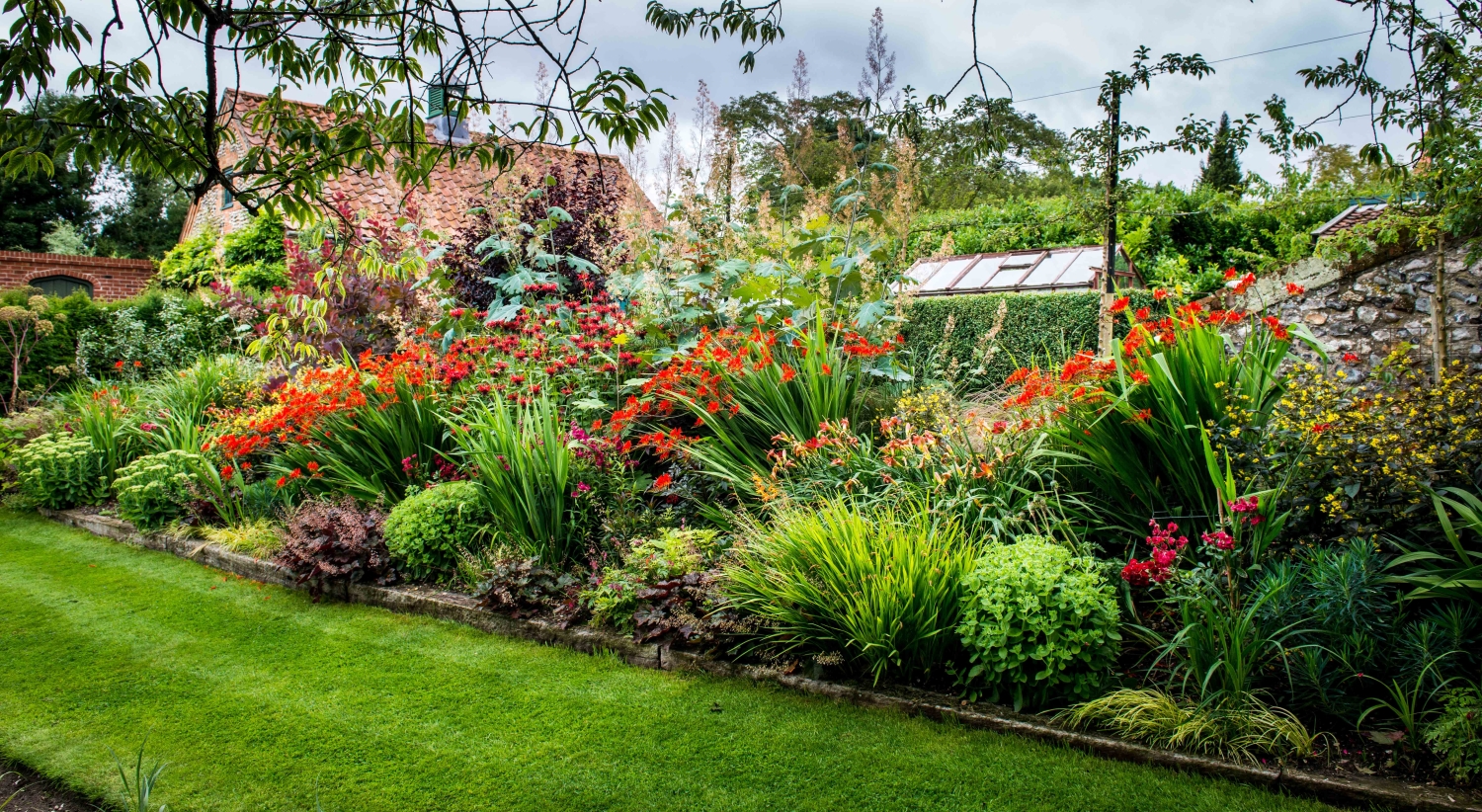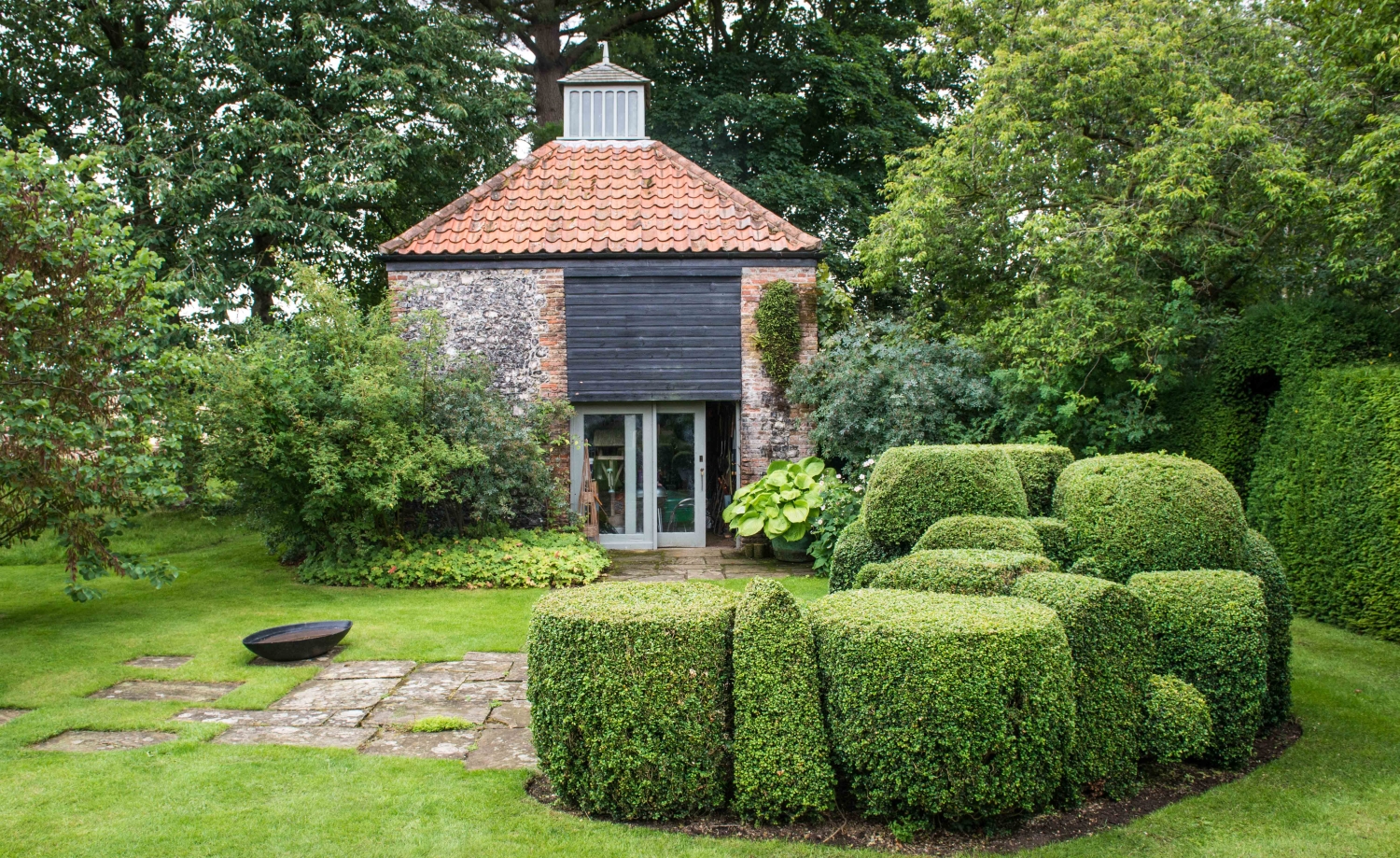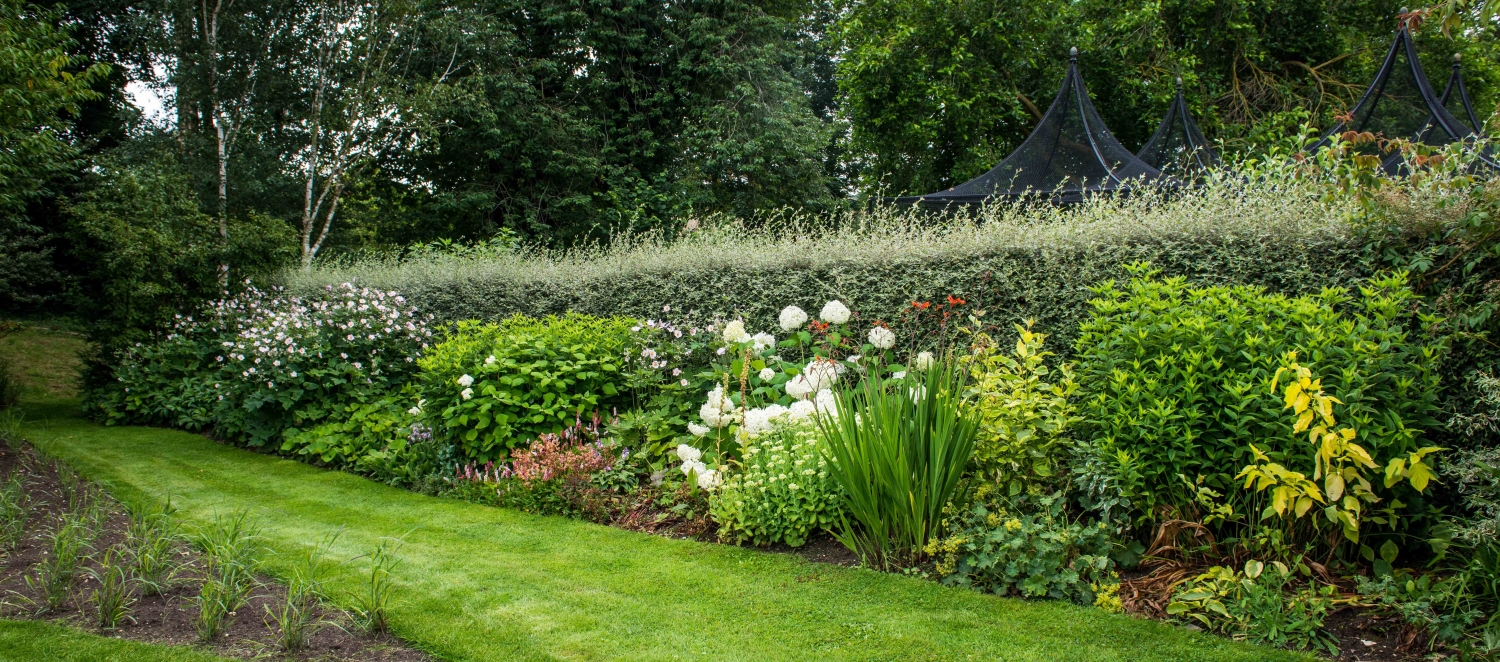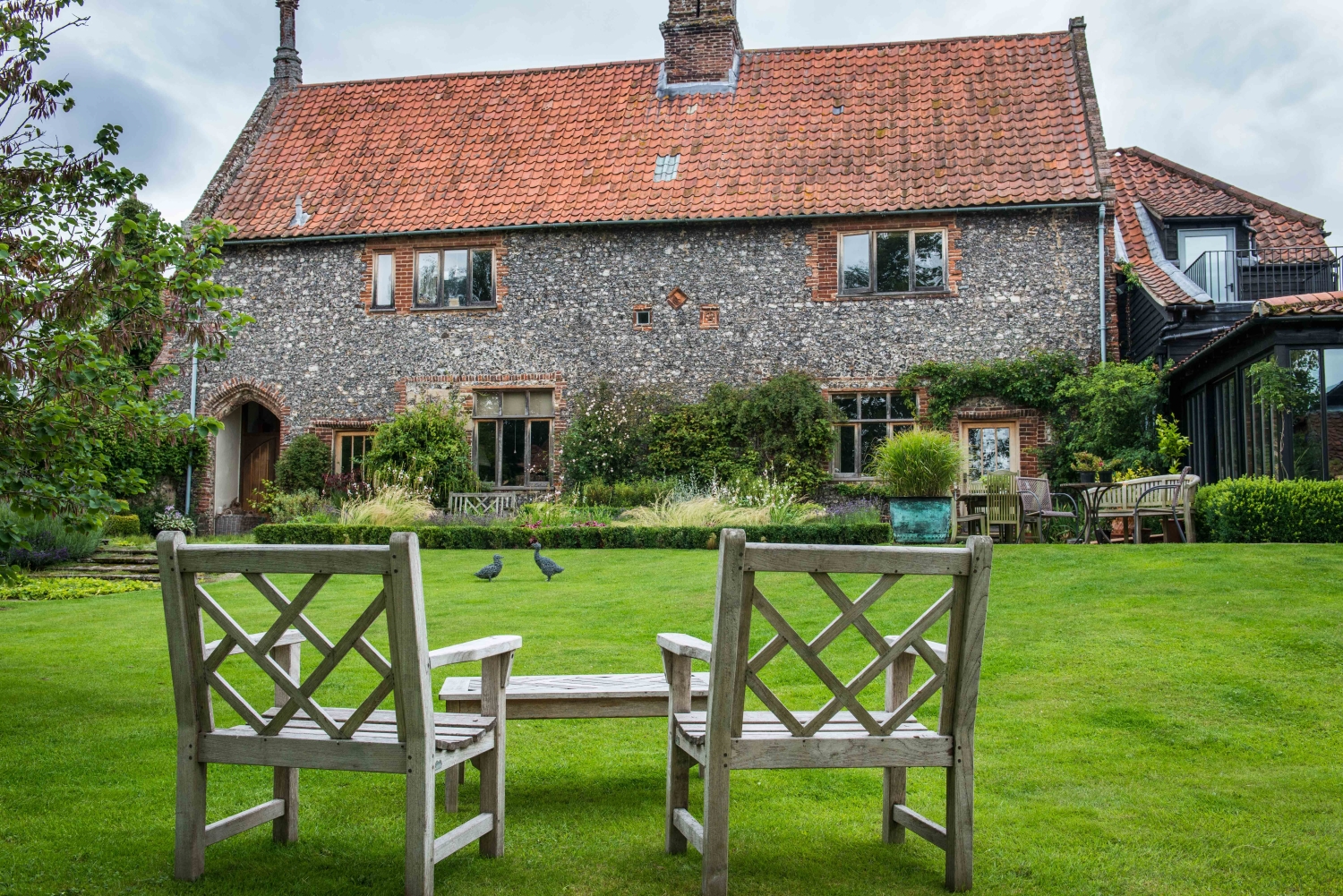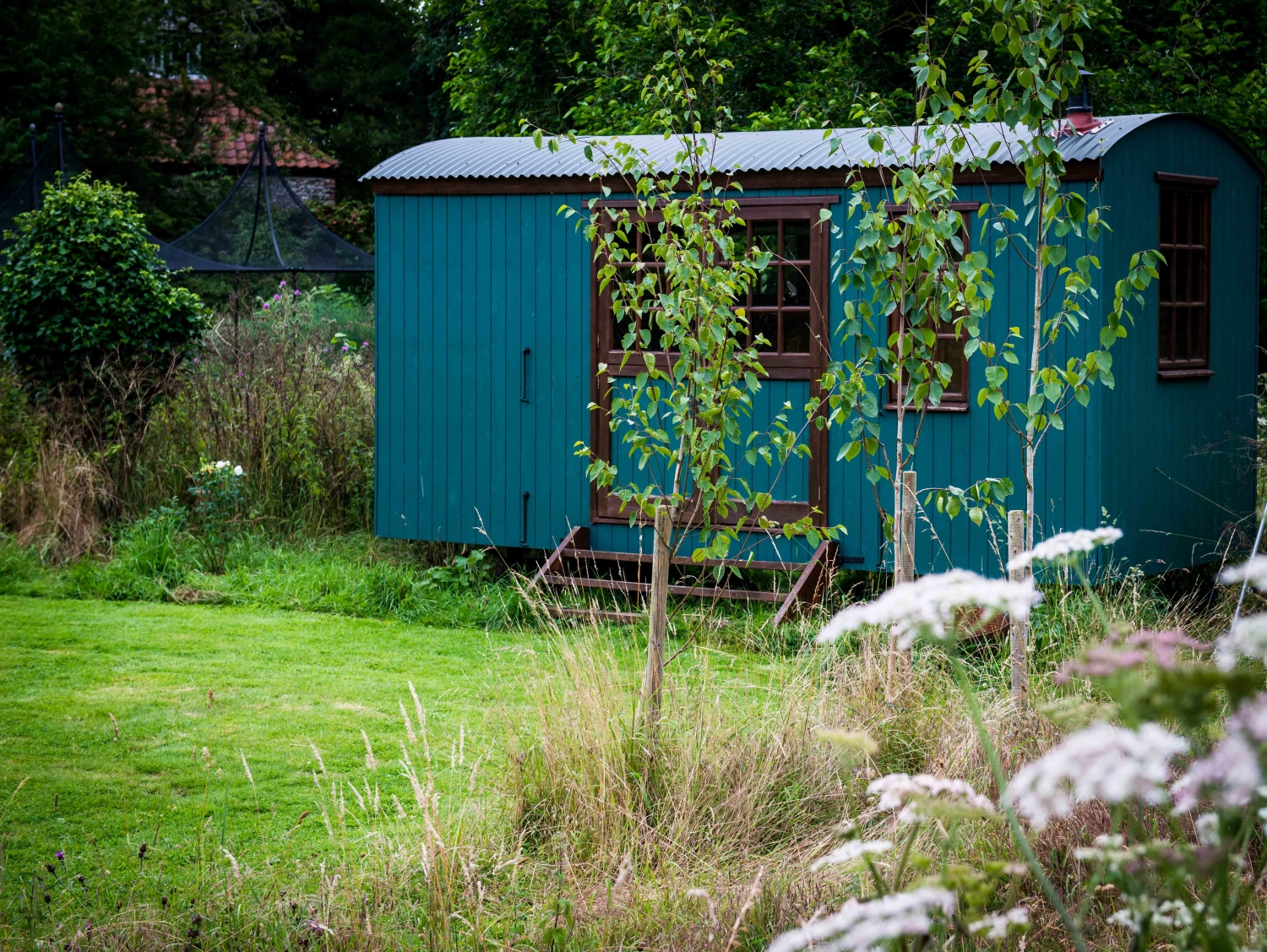 The C15 house (not open), incorporates part of the Norman earthworks. The 2 acre garden contains C18 dovecote, abstract topiary, lawns and a 'Mondrian' knot garden. Ornamental grasses and hot border. Productive fruit cage and cutting garden. A natural wild area includes a shepherd's hut and informal pond. Bantams and Ducks.
Press and Media Coverage
The English Garden Magazine 2018.
This garden has completed its openings for the National Garden Scheme this year. However we have many other gardens you may like. Or why not favourite this garden below so that you can get emails sent to you when it is next due to open?
Tudor Lodgings
- Canceled
On this day, this garden is open by arrangement, which means that you will have to contact the owner to arrange visits for groups.
Pre-booking essential, please go to our events page to book your tickets.
Admission by donation
Admission:
Adult:
Concessions:
Child:
On this day, this garden opens as part of .
Click the dropdown arrow next to the opening date above to find details of entry costs and to add the opening to your online calendar.
Click on any opening date on the calendar above to find details of entry times, entry price and to add the opening to your online calendar.
Regular opening
Open by arrangement only
Cancelled opening
Owner Information
Gus & Julia Stafford Allen
01760 755334
jstaffordallen@btinternet.com
Loading...
Share
Add this garden to your favourites – you'll be able to find it again more easily and, if you'd like, we can send you updates about future openings.
How to find us
Tudor Lodgings
Castle Acre
King's Lynn
Norfolk
PE32 2AN
Accessibility information
Wheelchair access is limited, please ask for assistance beforehand. Disabled WC.
More about Tudor Lodgings
The garden begun in the 1970s is still developing. Views over the River Nar. Originally a windy spot, hedges and trees have now matured. Different areas of garden provide variety and borders are generally planted for bright late summer colour.
Click here to read The Garden Gate is Open blog on this garden.