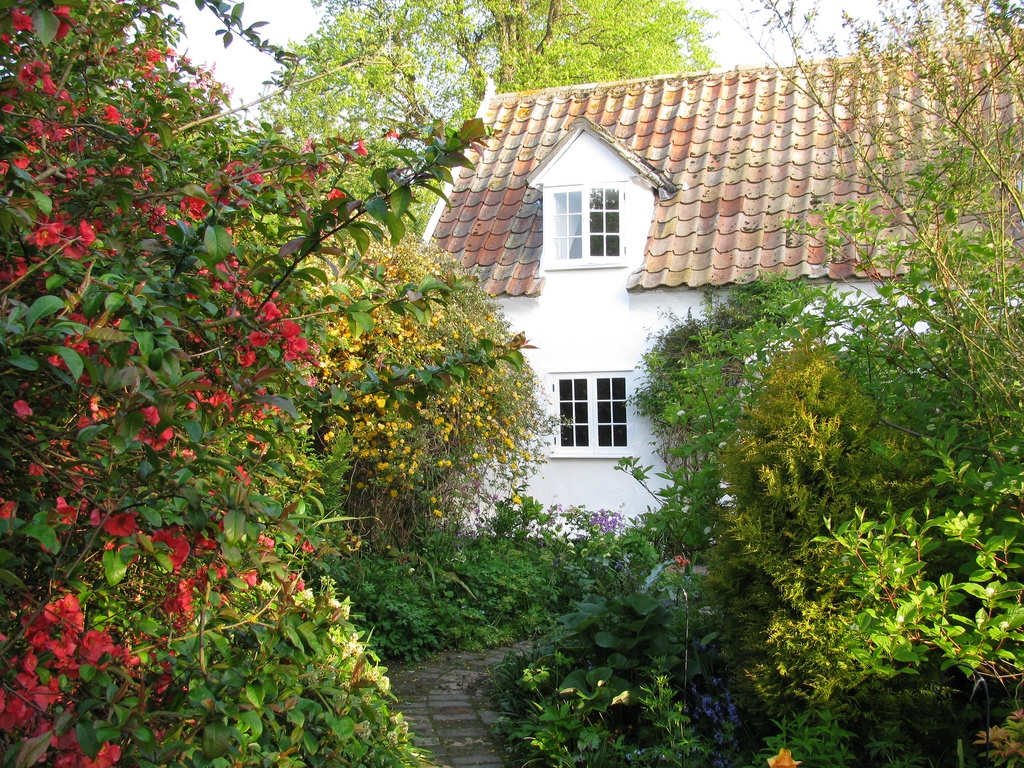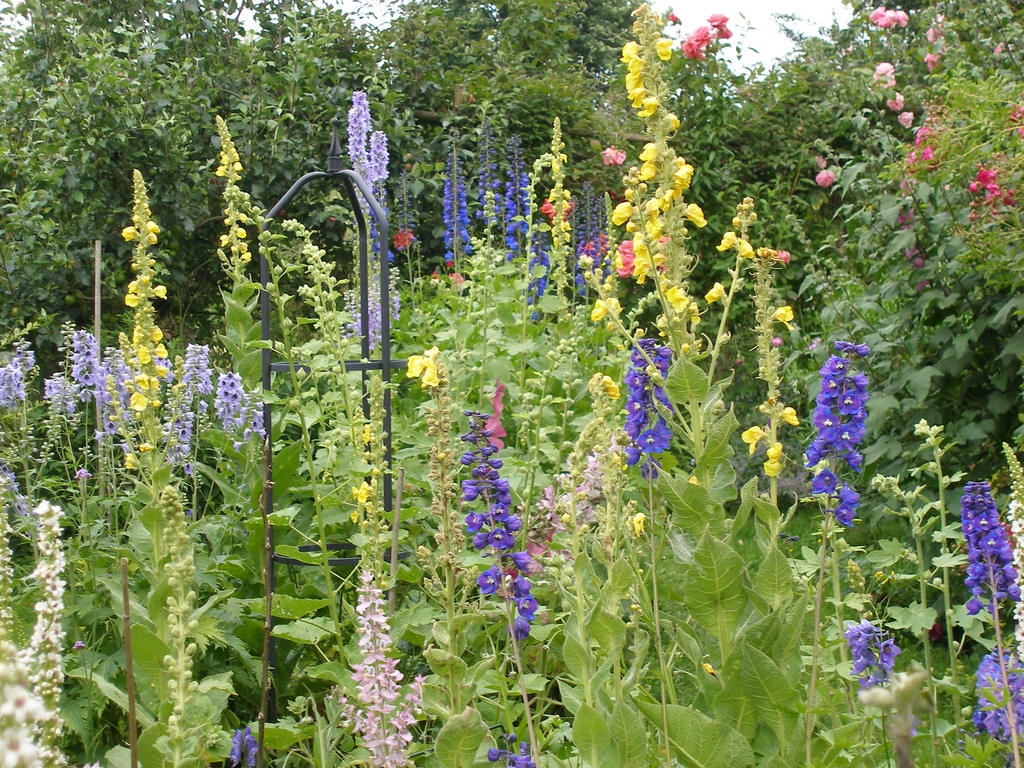 A real cottage garden overflowing with plants. Gardens within gardens of abundant vegetation, roses climbing through trees, laburnum tunnel, a daffodil spiral which becomes a daisy spiral in the summer. Circular vegetable garden and wildlife pond. Described by one visitor as a garden to write poetry in! It is a truly wild and loved garden where flowers in the vegetable circle are not pulled up!
Features and Attractions
Chickens ducks and dog, circular vegetable garden, wild life pond, and wild romantic garden!
This garden has completed its openings for the National Garden Scheme this year. However we have many other gardens you may like. Or why not favourite this garden below so that you can get emails sent to you when it is next due to open?
Wild Rose Cottage
- Canceled
On this day, this garden is open by arrangement, which means that you will have to contact the owner to arrange visits for groups.
Pre-booking essential, please go to our events page to book your tickets.
Admission by donation
Admission:
Adult:
Concessions:
Child:
On this day, this garden opens as part of .
Click the dropdown arrow next to the opening date above to find details of entry costs and to add the opening to your online calendar.
Click on any opening date on the calendar above to find details of entry times, entry price and to add the opening to your online calendar.
Regular opening
Open by arrangement only
Cancelled opening
Owner Information
Mrs Joy Martin
01223 811132
joymartin123@outlook.com
Loading...
Share
Add this garden to your favourites – you'll be able to find it again more easily and, if you'd like, we can send you updates about future openings.
How to find us
Wild Rose Cottage
Church Walk
Lode
Cambridge
Cambridgeshire
CB25 9EX
Accessibility information
Lots of little path ways.