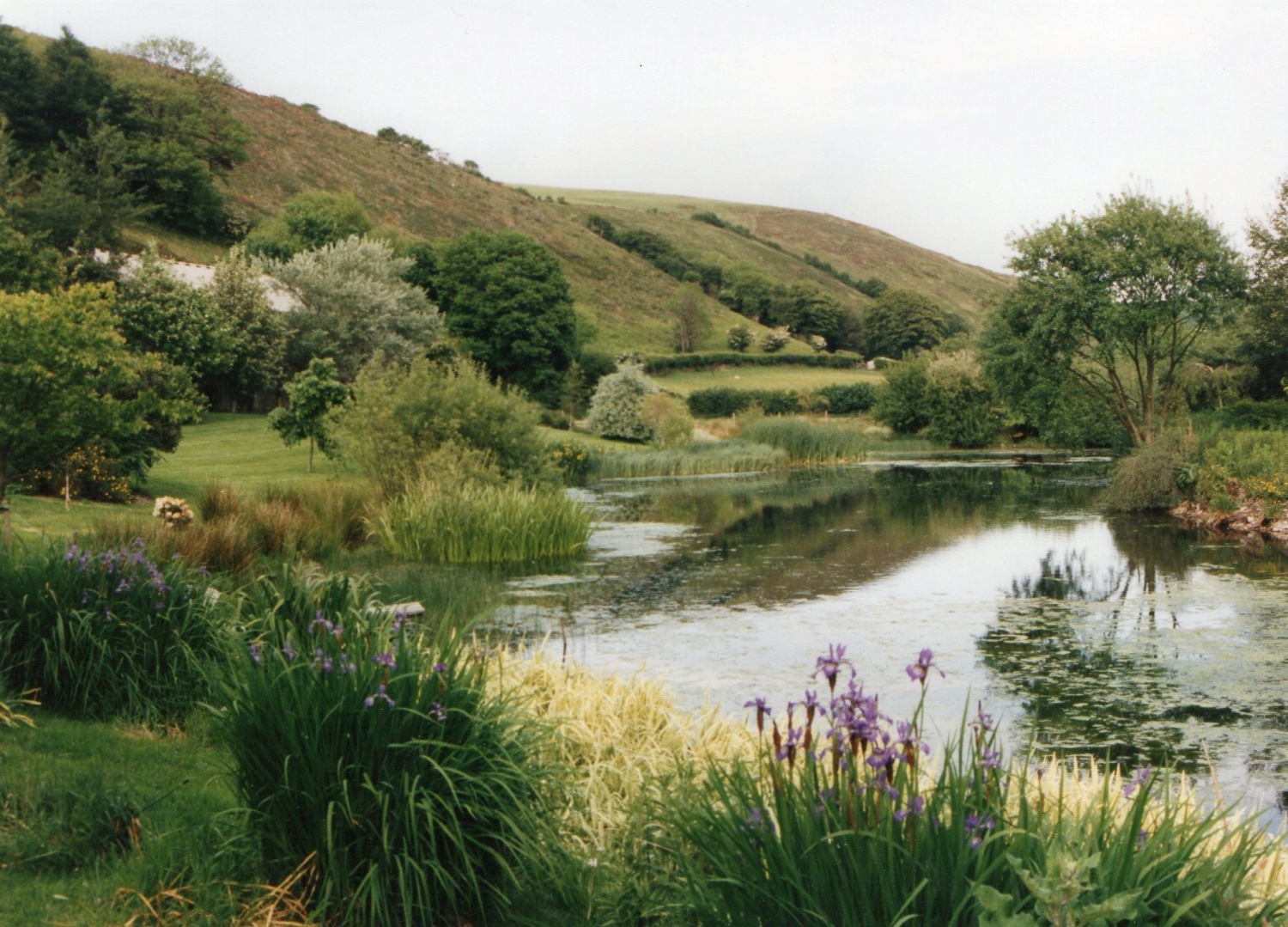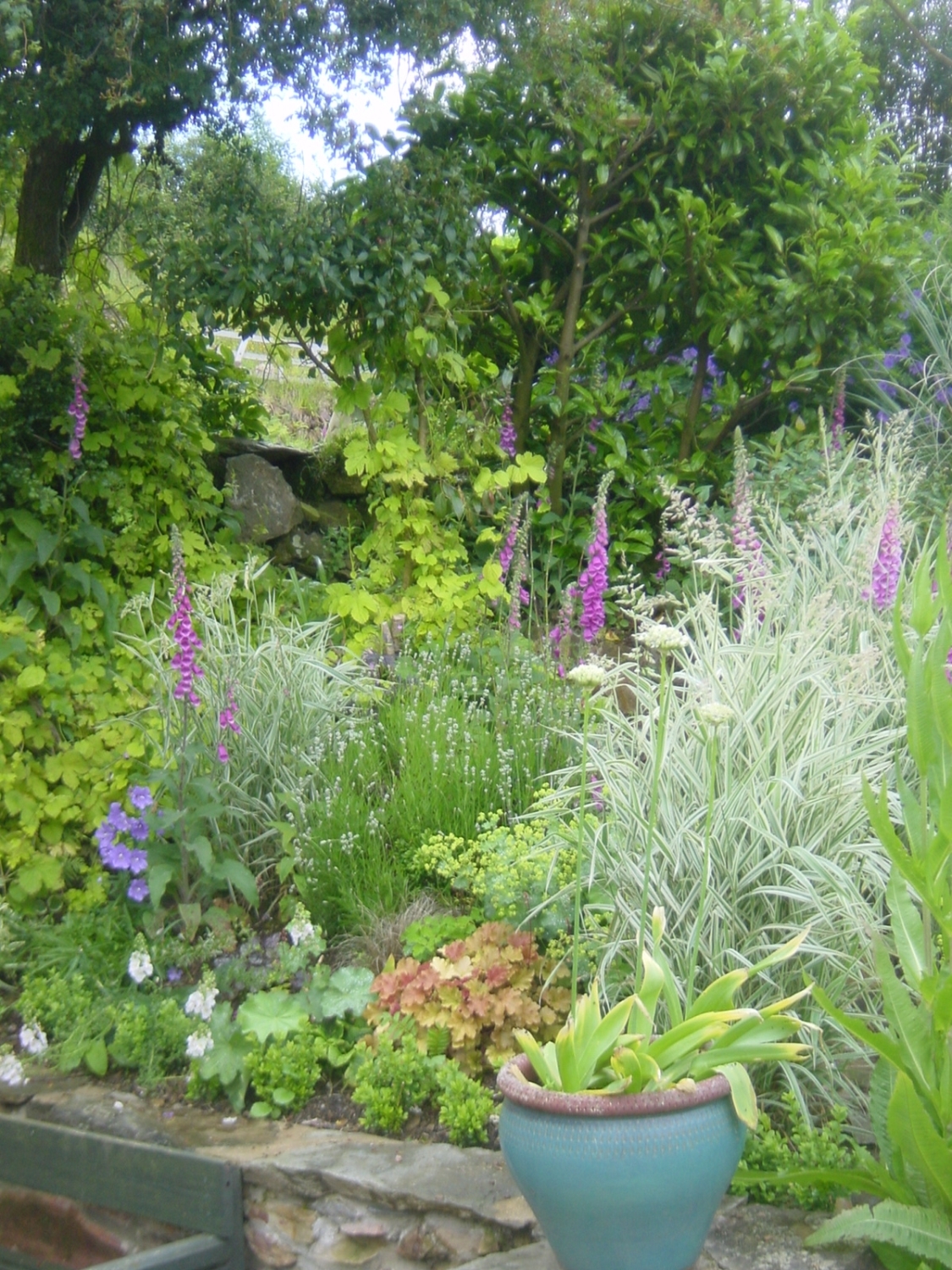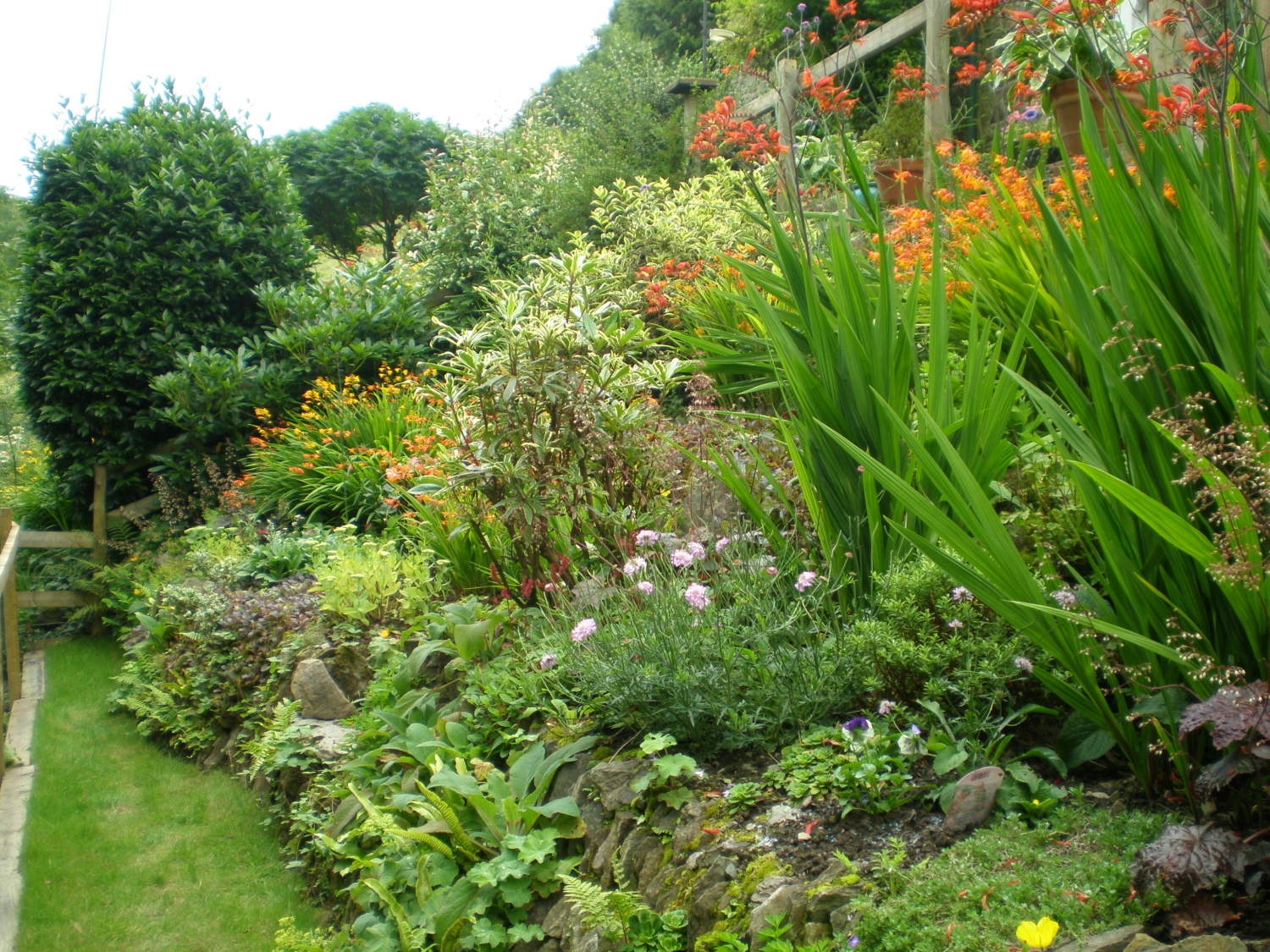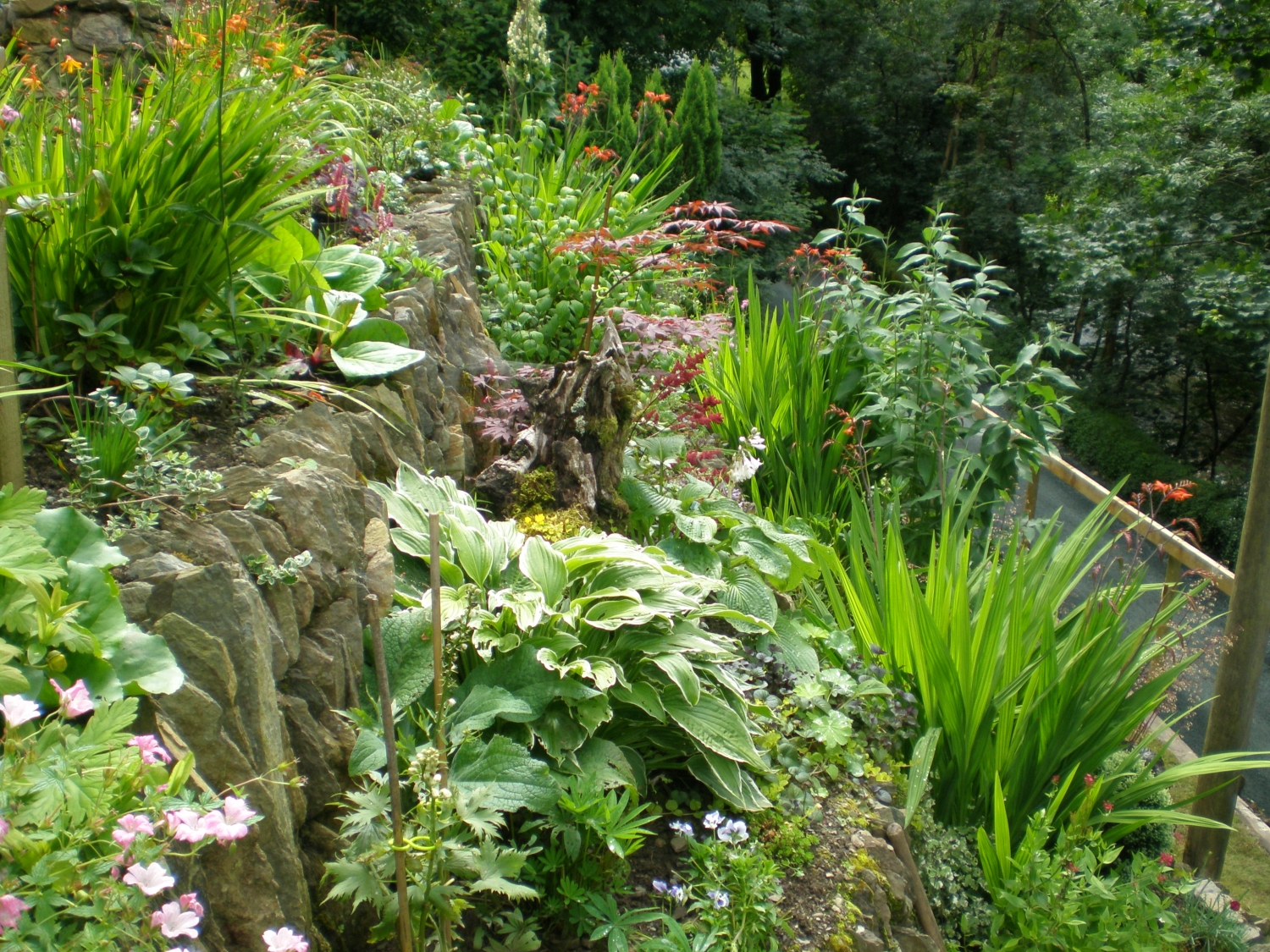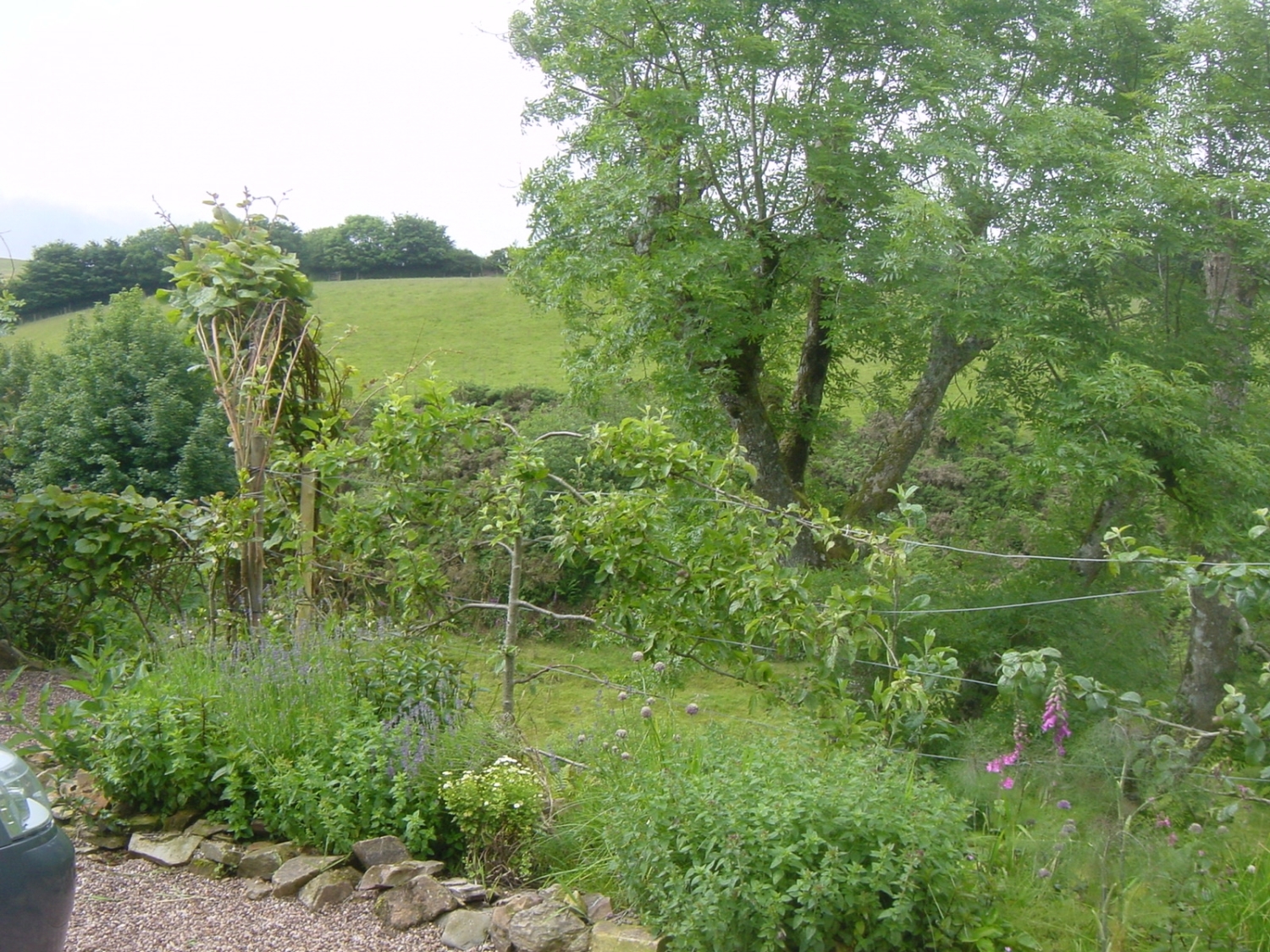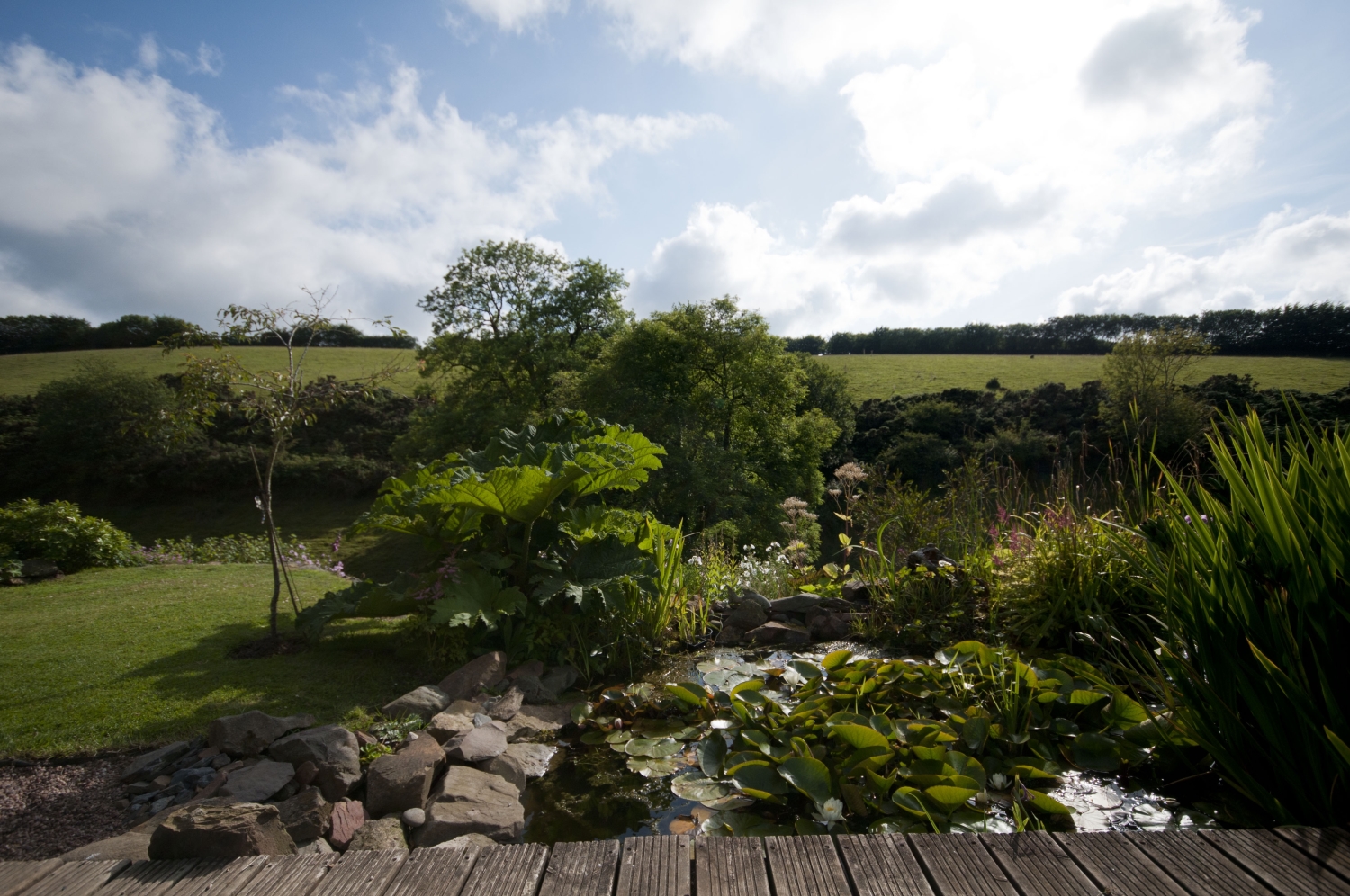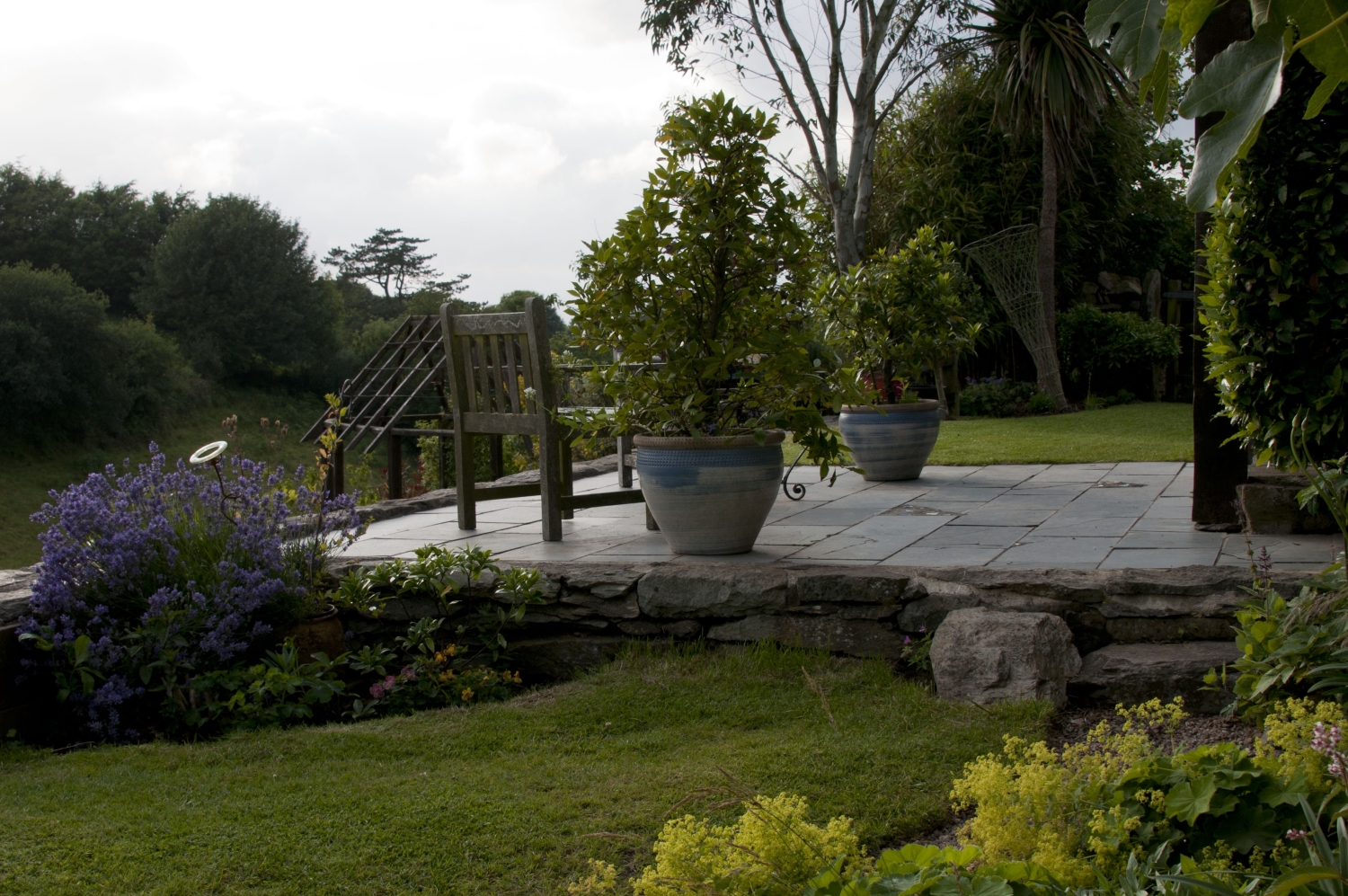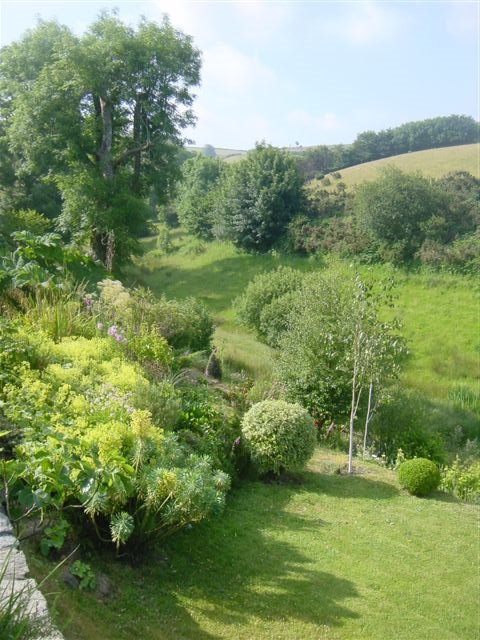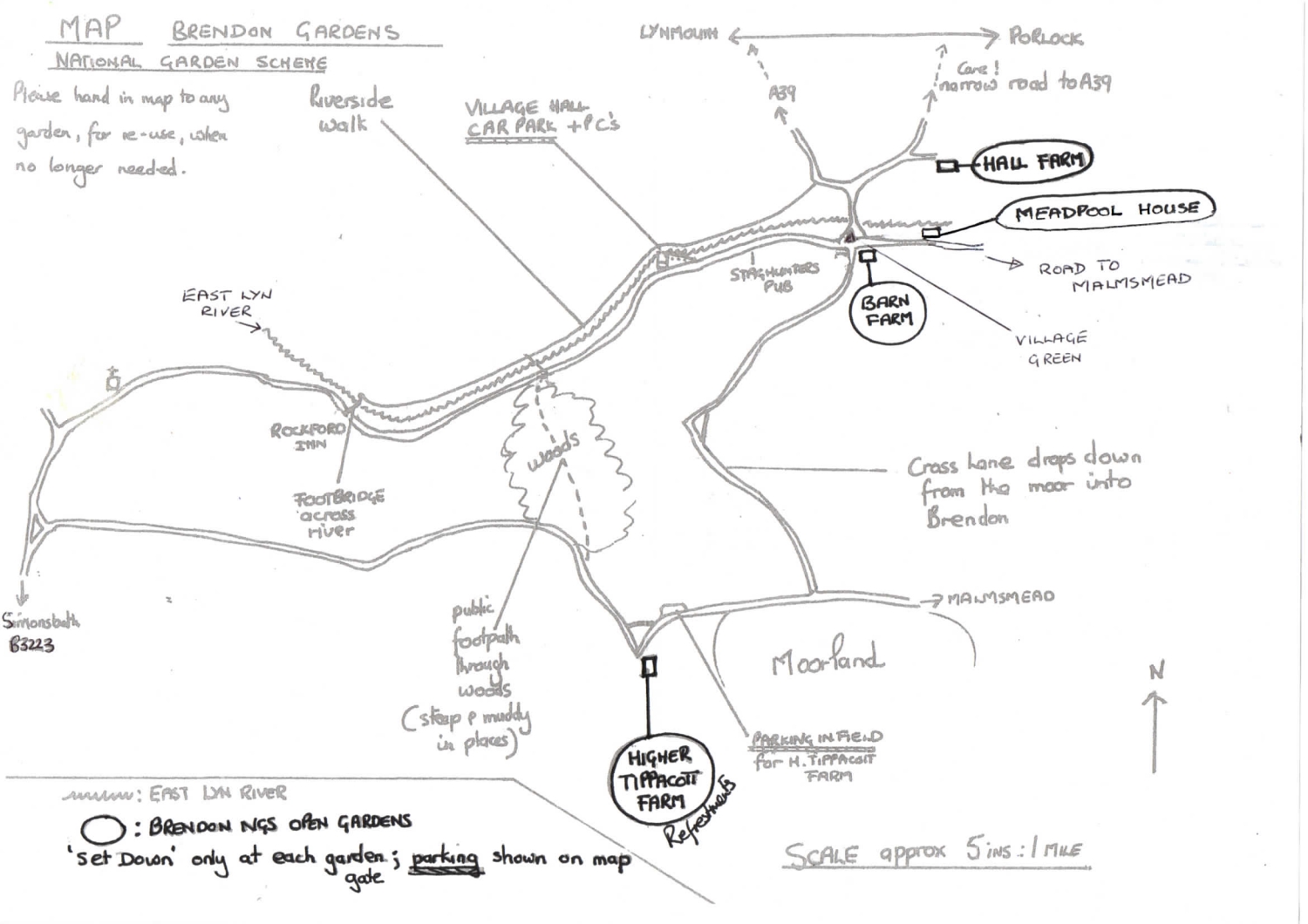 Stunning part of Exmoor National Park. All gardens have views. Excellent walking along river between Brendon and Rockford and between gardens; map available online. Brendon Hse: C18 in idyllic village location. Established front garden, evolving kitchen garden, greenhouse. Emphasis on recycling and gardening in harmony with wildlife. 1 Deercombe Cottages: delightful small garden in steeply wooded valley, created using ditched stone to provide a variety of levels to display planting rich in contrasting foliage and variety of perennials. Hall Farm: C16 longhouse set in 2 acres of tranquil mature gardens, enclosed then opening out into lake area with wild area beyond. Rheas, chickens, rare-breed cattle and black bees feature. Higher Tippacott Farm: 950ft altitude on moor. Garden overlooking own idyllic valley with stream and pond. Sunny levels of planting and lawns. Bees. Organic.
Features and Attractions
Plants, produce, books and bric-a-brac for sale.
Press and Media Coverage
Featured in Devon Life magazine.
This garden has completed its openings for the National Garden Scheme this year. However we have many other gardens you may like. Or why not favourite this garden below so that you can get emails sent to you when it is next due to open?
Brendon Gardens
- Canceled
On this day, this garden is open by arrangement, which means that you will have to contact the owner to arrange visits for groups.
Pre-booking essential, please go to our events page to book your tickets.
Admission by donation
Admission:
Adult:
Concessions:
Child:
On this day, this garden opens as part of .
Click the dropdown arrow next to the opening date above to find details of entry costs and to add the opening to your online calendar.
Click on any opening date on the calendar above to find details of entry times, entry price and to add the opening to your online calendar.
Regular opening
Open by arrangement only
Cancelled opening
The gardens in this group are:
Owner Information
01598 741343
lalindevon@yahoo.co.uk
Loading...
Share
Add this garden to your favourites – you'll be able to find it again more easily and, if you'd like, we can send you updates about future openings.
How to find us
Brendon Gardens
Brendon
Lynton
Devon
EX35 6PU