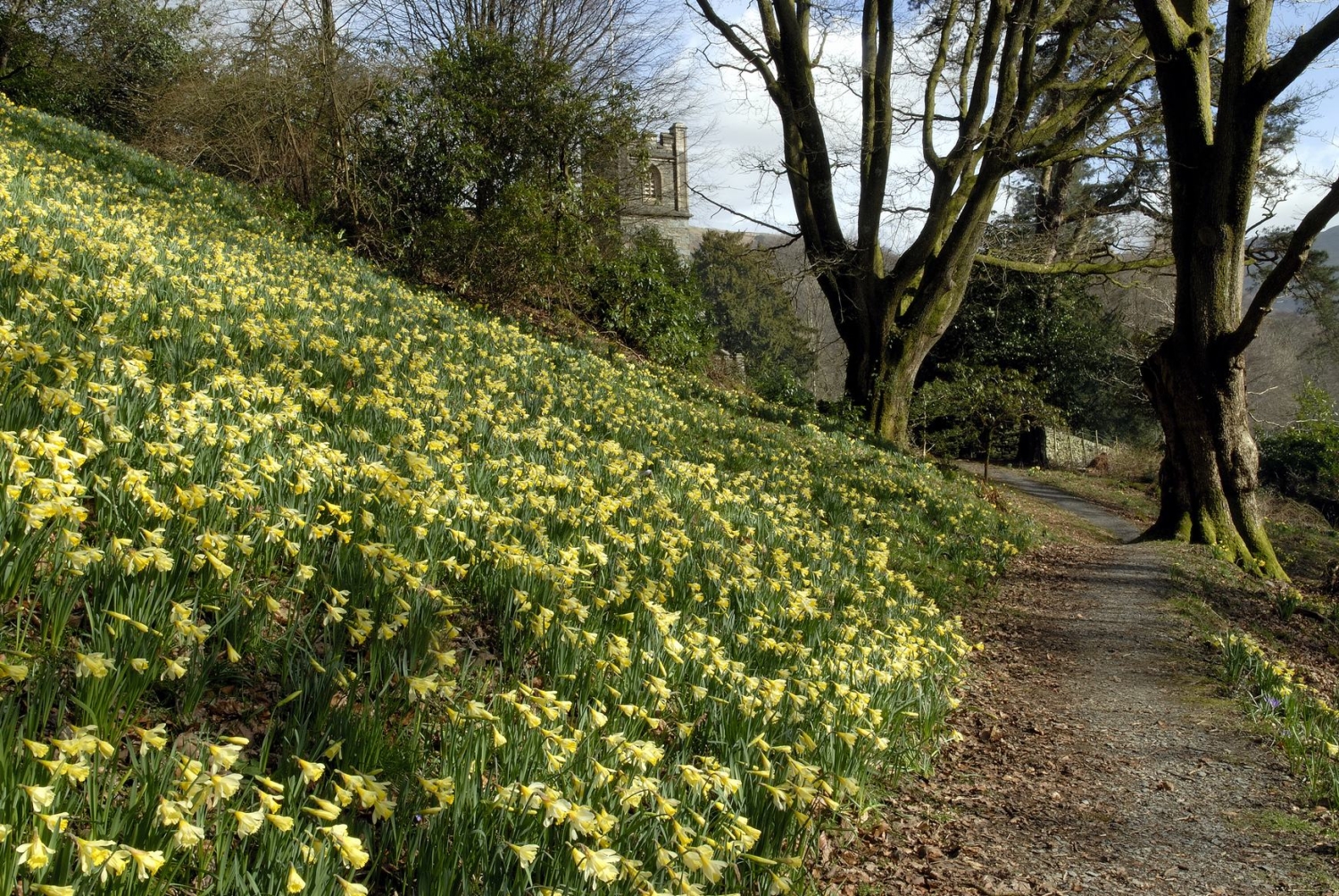 Named for Dora, the daughter of the poet William Wordsworth. Wordsworth planned to build a house on the land but, after her early death, he planted the area with daffodils in her memory. Now known as Dora's field the area is renowned for its spring display of daffodils and Bluebells.
Features and Attractions
24 March; Wordsworth's Daffodil Legacy.
This garden has completed its openings for the National Garden Scheme this year. However we have many other gardens you may like. Or why not favourite this garden below so that you can get emails sent to you when it is next due to open?
For other opening times and information, please visit garden website.
Dora's Field
- Canceled
On this day, this garden is open by arrangement, which means that you will have to contact the owner to arrange visits for groups.
Pre-booking essential, please go to our events page to book your tickets.
Admission by donation
Admission:
Adult:
Concessions:
Child:
On this day, this garden opens as part of .
Click the dropdown arrow next to the opening date above to find details of entry costs and to add the opening to your online calendar.
Click on any opening date on the calendar above to find details of entry times, entry price and to add the opening to your online calendar.
Regular opening
Open by arrangement only
Cancelled opening
Owner Information
National Trust
http://www.nationaltrust.org.uk
Loading...
Share
Add this garden to your favourites – you'll be able to find it again more easily and, if you'd like, we can send you updates about future openings.
How to find us
Dora's Field
Rydal
Ambleside
Cumbria
LA22 9LX