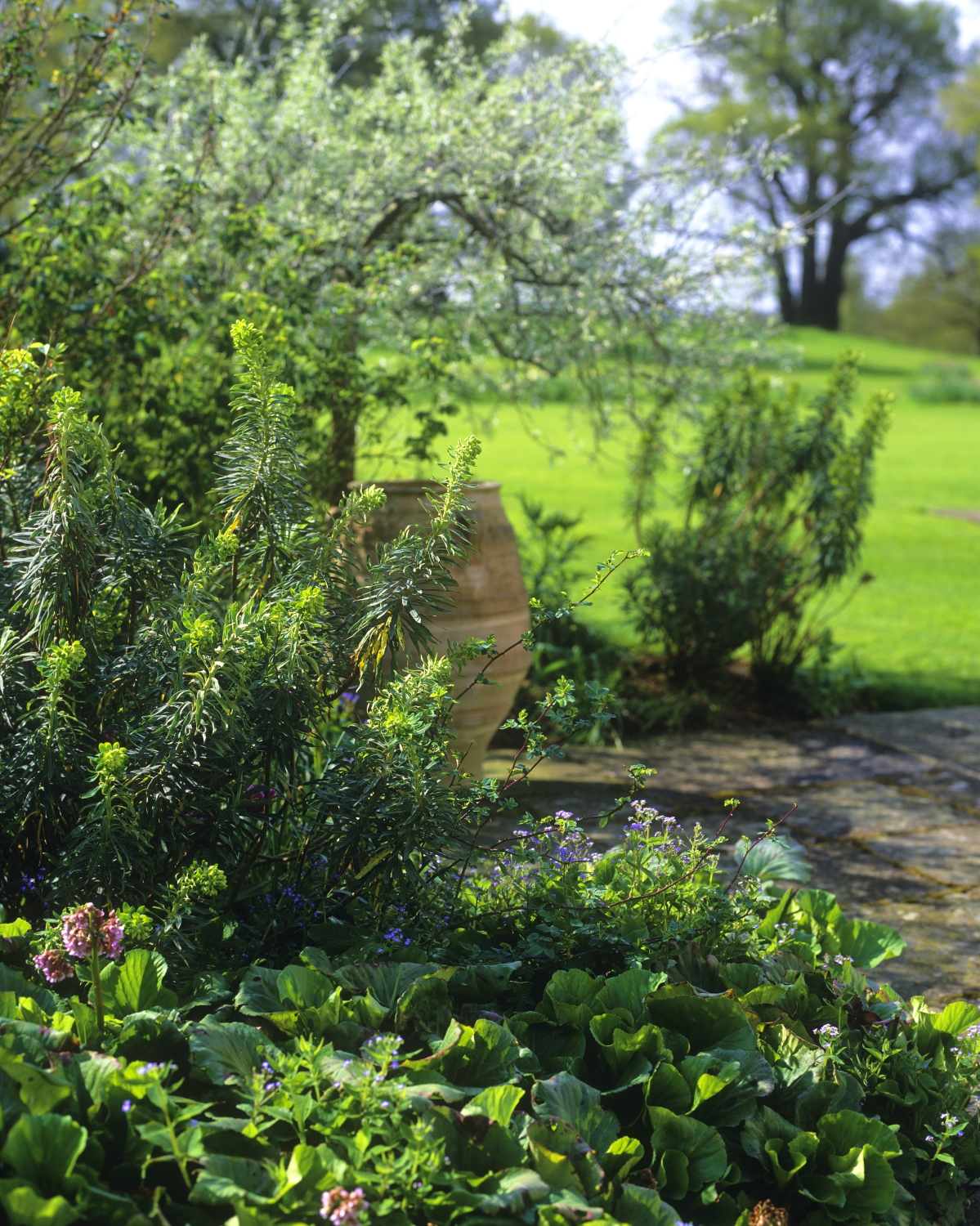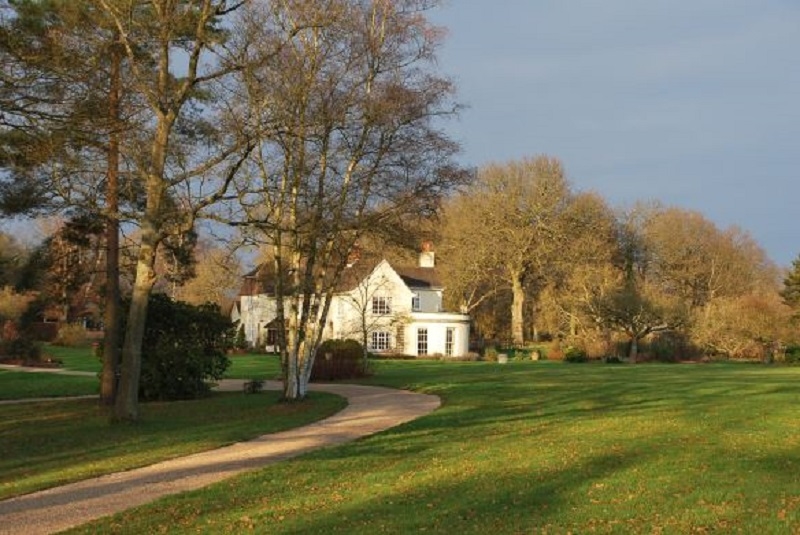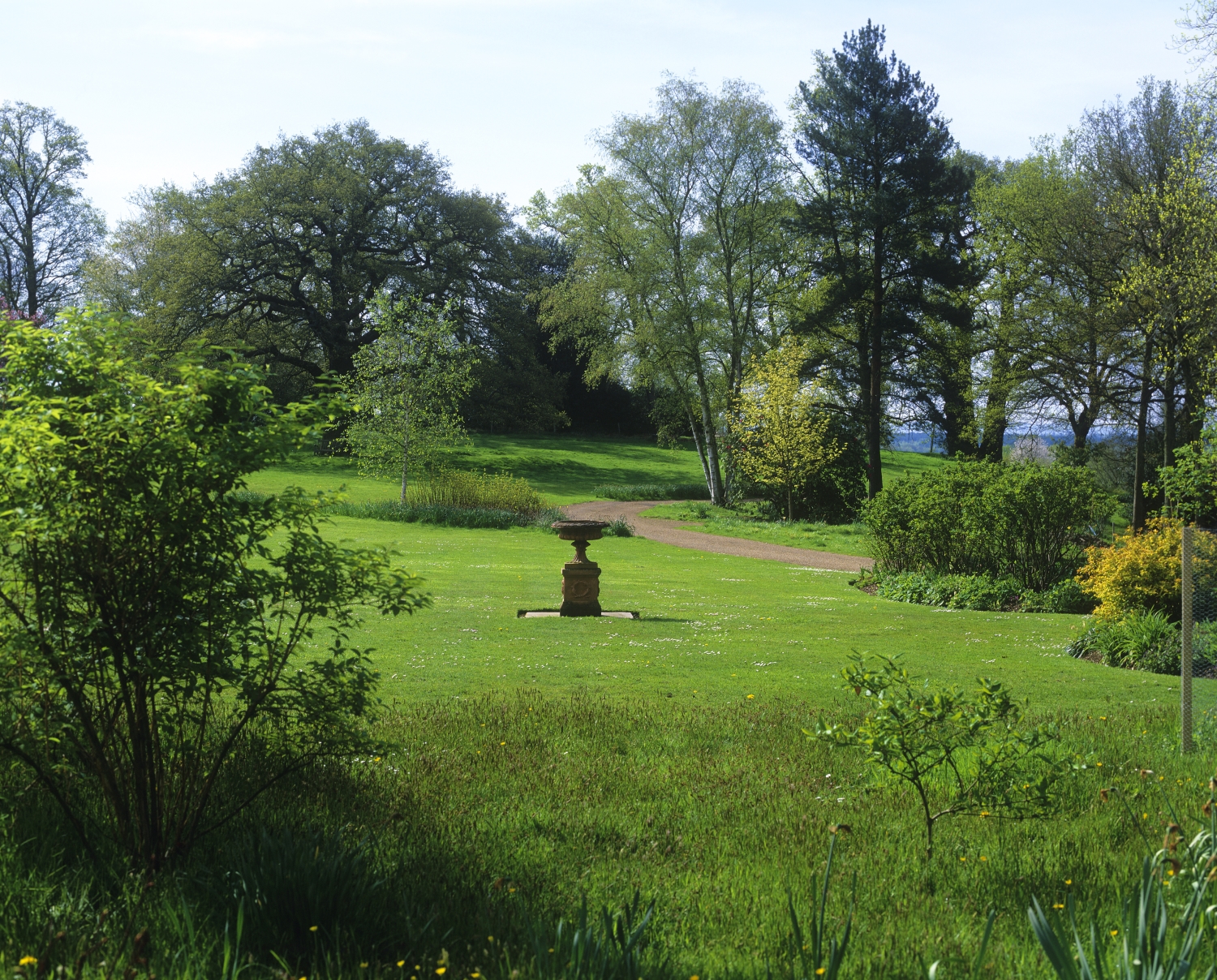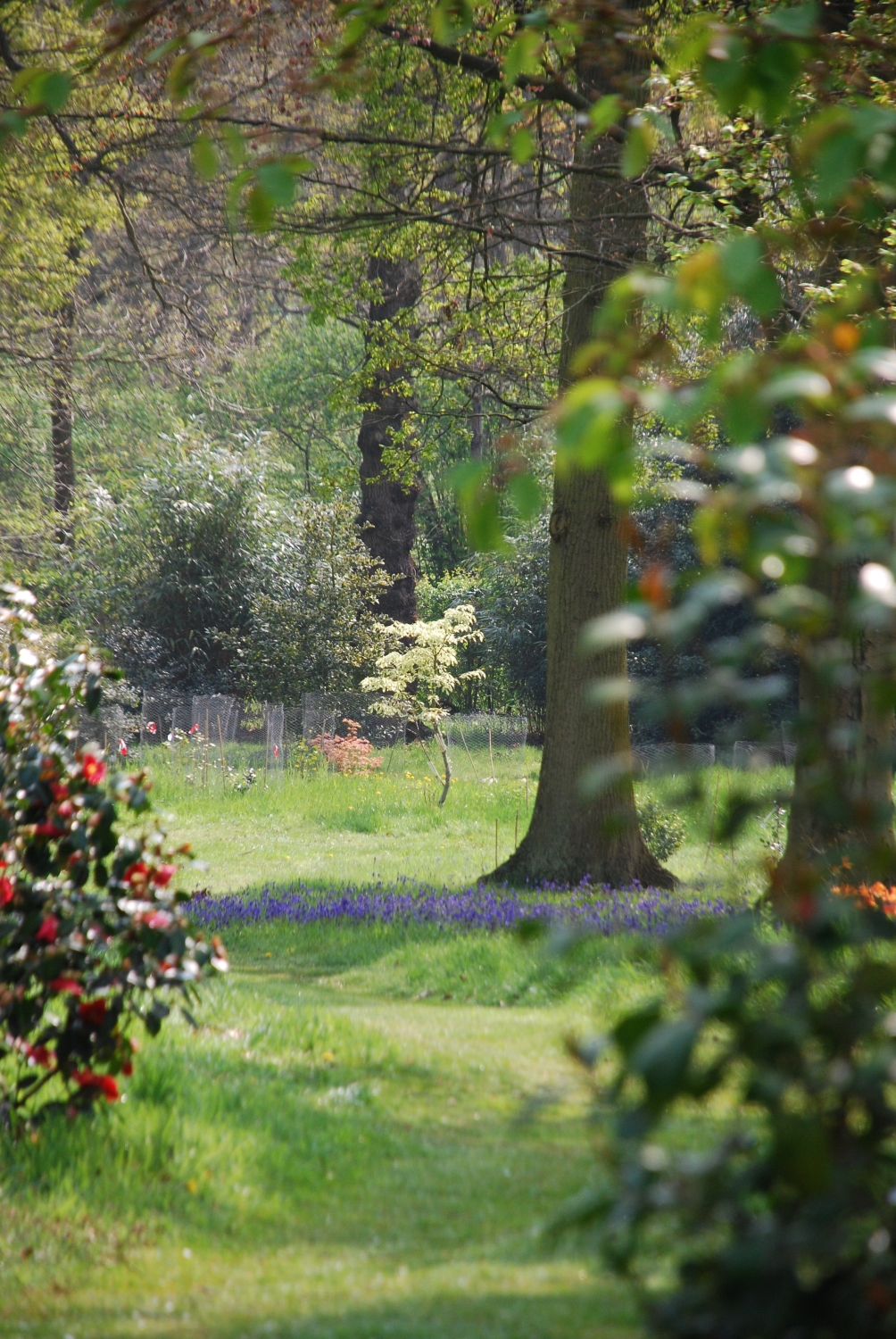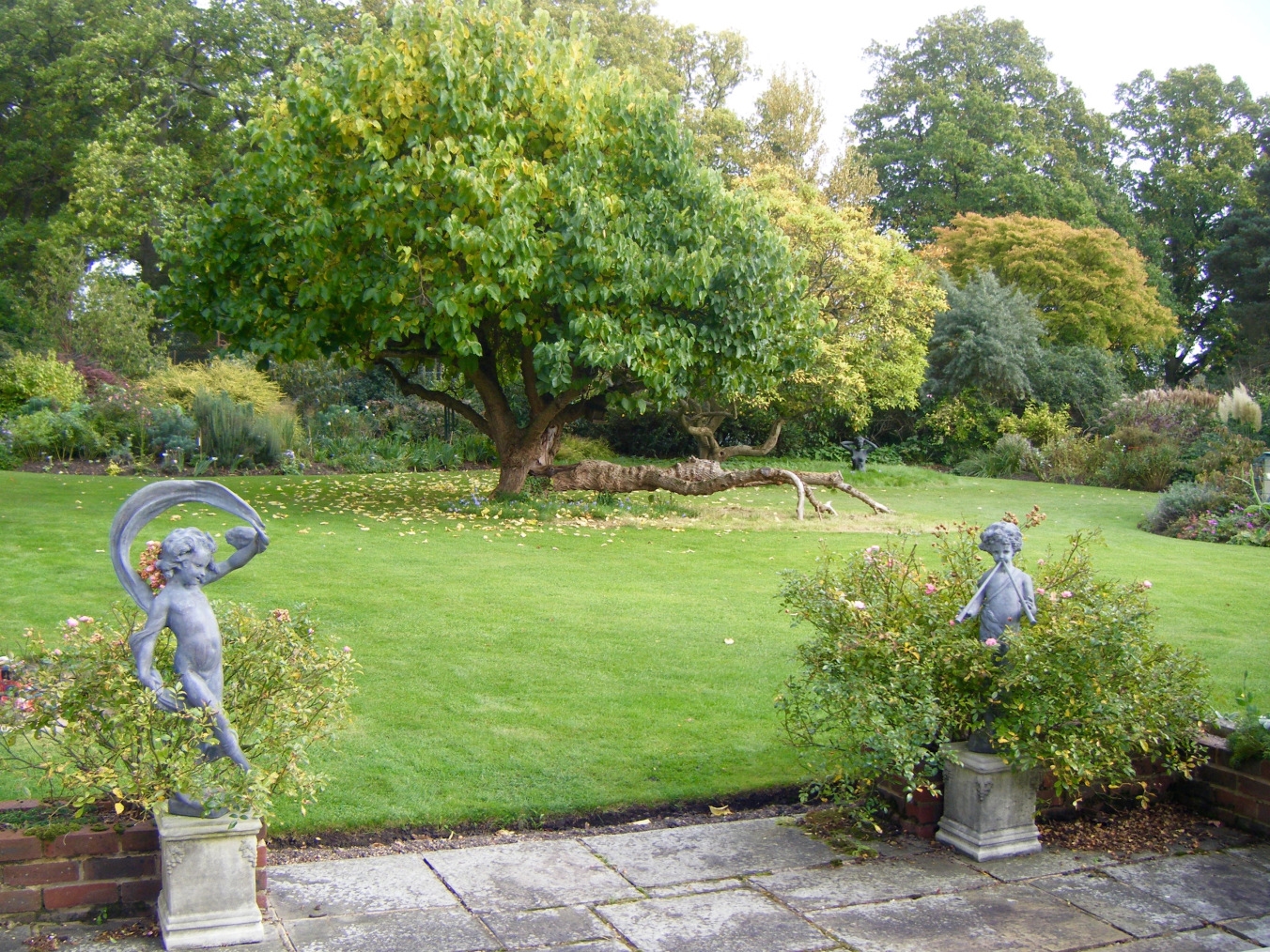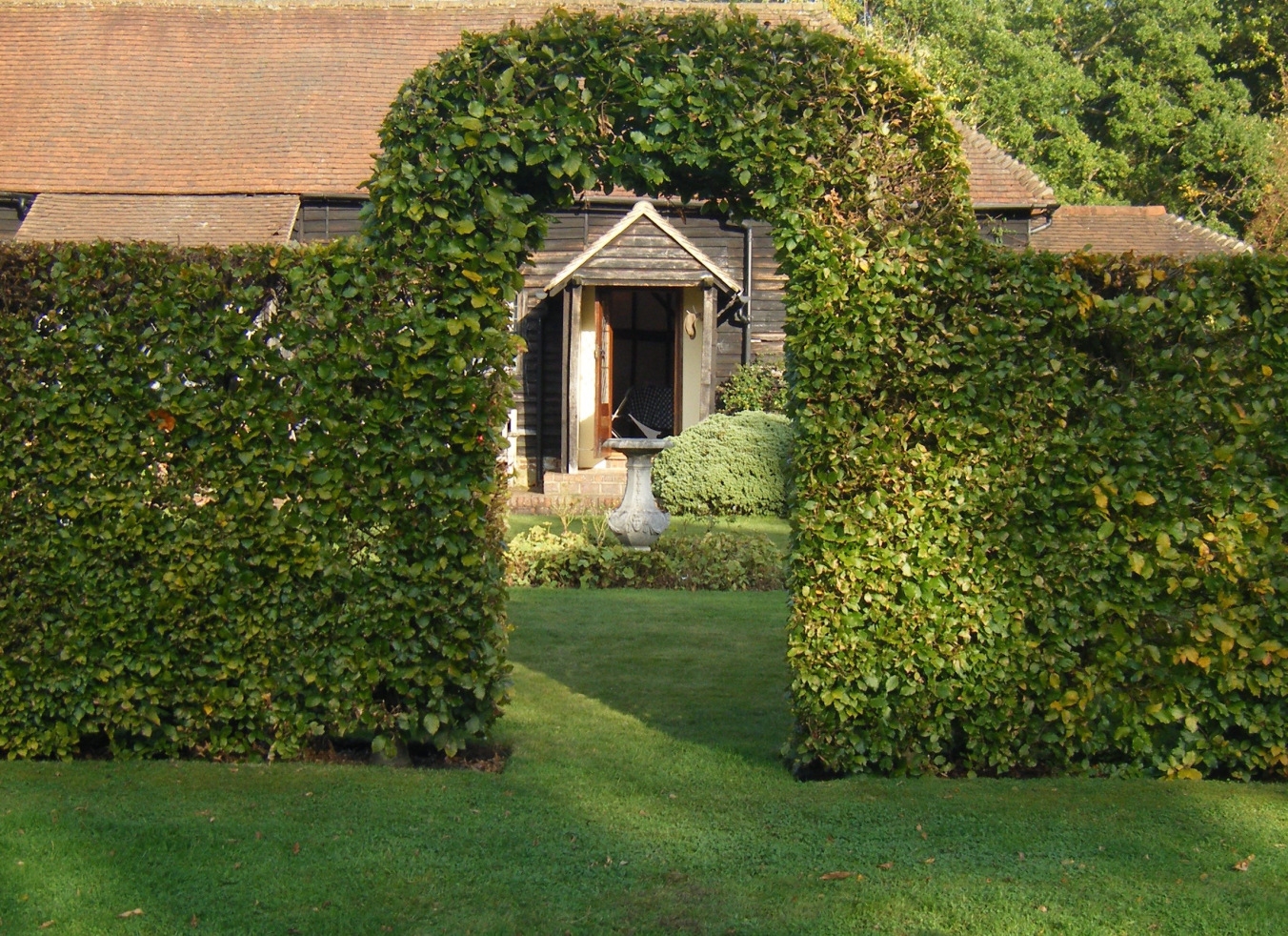 Beautifully kept 15 acre park like garden and woodland with views to N Downs. Fine oaks, liquidambar and liriodendron. Early witch hazel walk, a sea of snowdrops and species crocus; beech, cherry, maples, acers, over 200 camellias and magnolias. Drifts of spring narcissi, daffodils and stunning camassias, tulips in borders; bluebells/azaleas in May; early roses in June. Fine autumn colour.
read more

Click here to read The Garden Gate is Open blog on this garden
It's no wonder Timber Hill proves such a popular weekend outing for families. With its swathes of spring flowers this 15 acre garden has lots to offer. The majestic woodland sits high above the South Downs and provides stunning views across the Surrey countryside. On its lower slopes the camellias are just coming into flower and interesting species will delight the plant lover. To top it all, take time to warm up by a crackling fire and enjoy home made teas in a fine old Surrey barn. The owners are particularly mindful of visitors' needs and offer a helpful buggy service around the grounds.
Put a date in your diary for March 17th, 11- 3.30pm. Adults £5, children free. See the website for further details.: www.timberhillgarden.com
Features and Attractions
A garden for all seasons! Nature and wildlife trails for children. Refreshments served in beautiful old Surrey barn. Delicous home-made cakes and tea served in beautiful old Surrey barn For other information and events, please telephone or see garden website .
This garden has completed its openings for the National Garden Scheme this year. However we have many other gardens you may like. Or why not favourite this garden below so that you can get emails sent to you when it is next due to open?
Timber Hill
- Canceled
On this day, this garden is open by arrangement, which means that you will have to contact the owner to arrange visits for groups.
Pre-booking essential, please go to our events page to book your tickets.
Admission by donation
Admission:
Adult:
Concessions:
Child:
On this day, this garden opens as part of .
Click the dropdown arrow next to the opening date above to find details of entry costs and to add the opening to your online calendar.
Click on any opening date on the calendar above to find details of entry times, entry price and to add the opening to your online calendar.
Regular opening
Open by arrangement only
Cancelled opening
Owner Information
Nick & Lavinia Sealy
01932 873875
nicksealy@chobham.net
http://www.timberhillgarden.co.uk
Favourites
Share
Add this garden to your favourites – you'll be able to find it again more easily and, if you'd like, we can send you updates about future openings.
How to find us
Timber Hill
Chertsey Road
Chobham
Surrey
GU24 8JF
More about Timber Hill
Click here to read The Garden Gate is Open blog on this garden
It's no wonder Timber Hill proves such a popular weekend outing for families. With its swathes of spring flowers this 15 acre garden has lots to offer. The majestic woodland sits high above the South Downs and provides stunning views across the Surrey countryside. On its lower slopes the camellias are just coming into flower and interesting species will delight the plant lover. To top it all, take time to warm up by a crackling fire and enjoy home made teas in a fine old Surrey barn. The owners are particularly mindful of visitors' needs and offer a helpful buggy service around the grounds.
Put a date in your diary for March 17th, 11- 3.30pm. Adults £5, children free. See the website for further details.: www.timberhillgarden.com