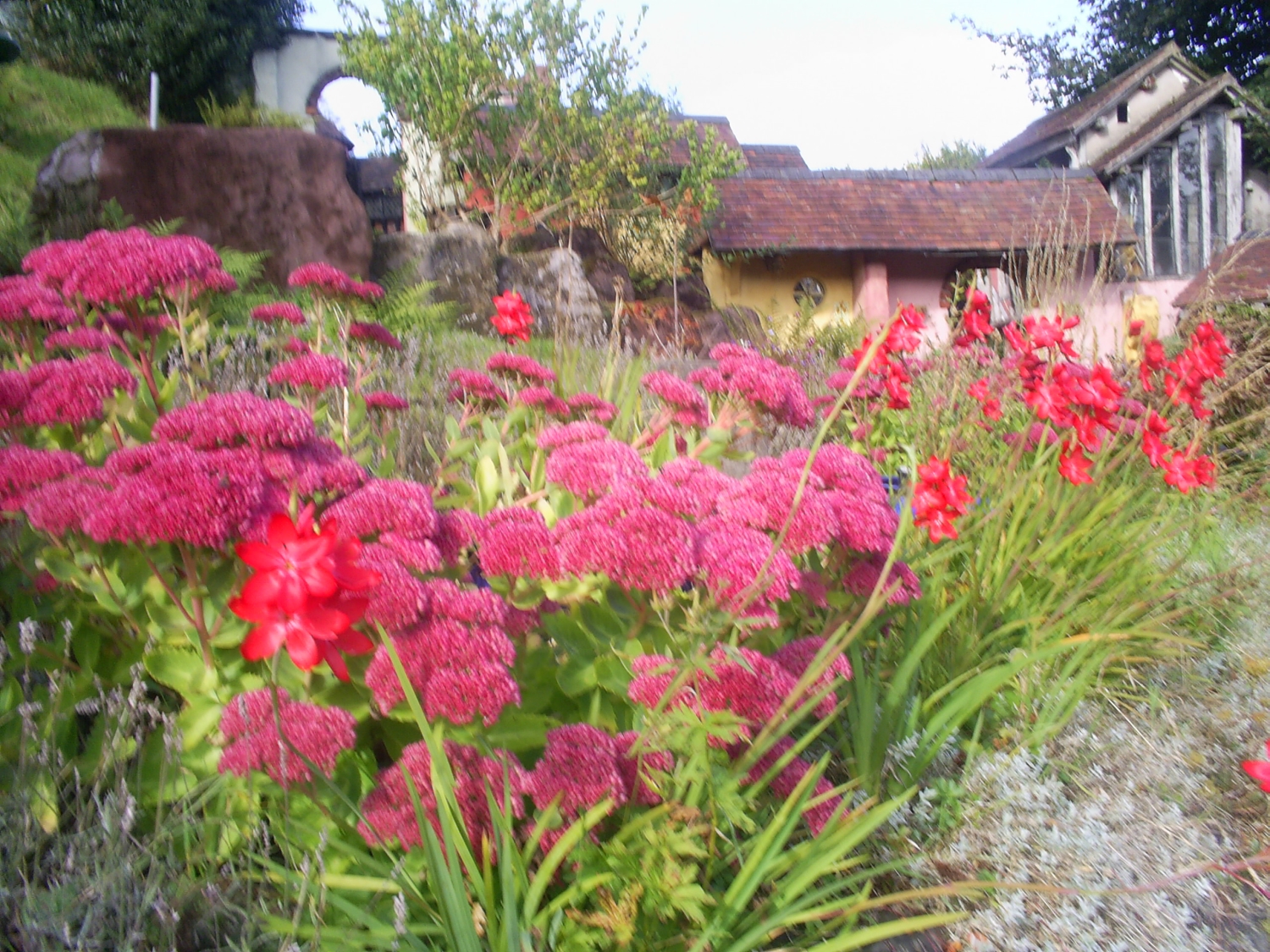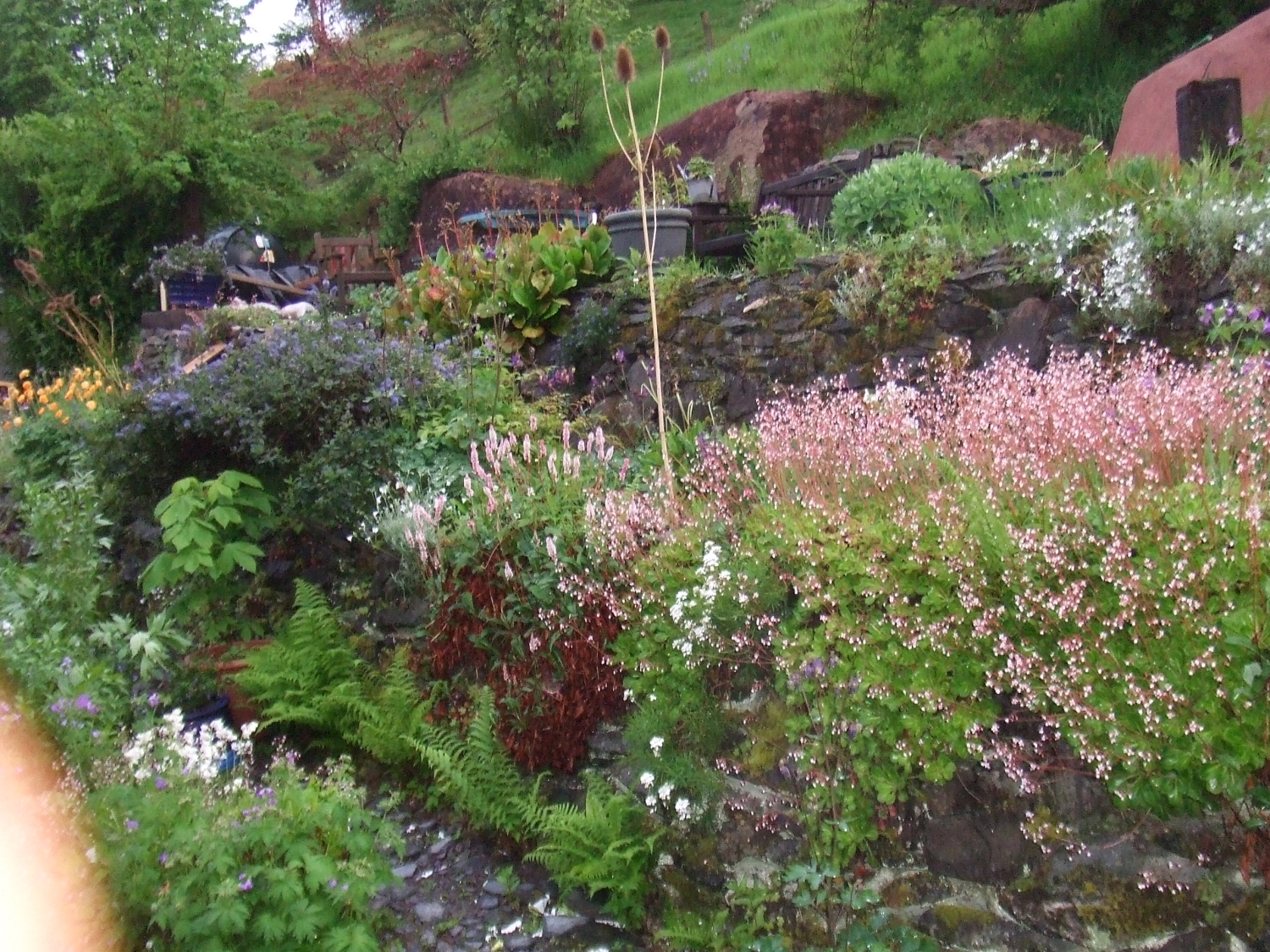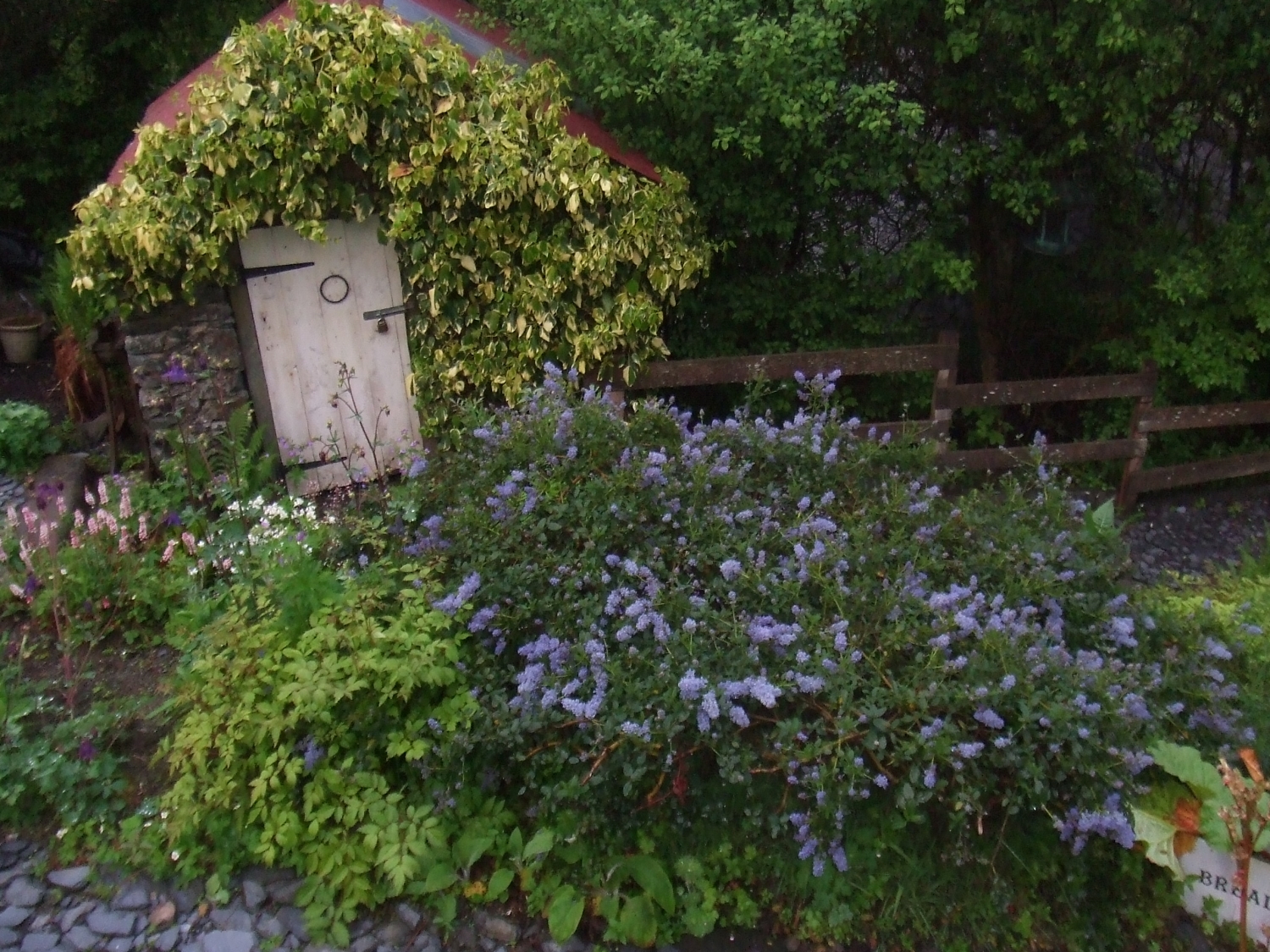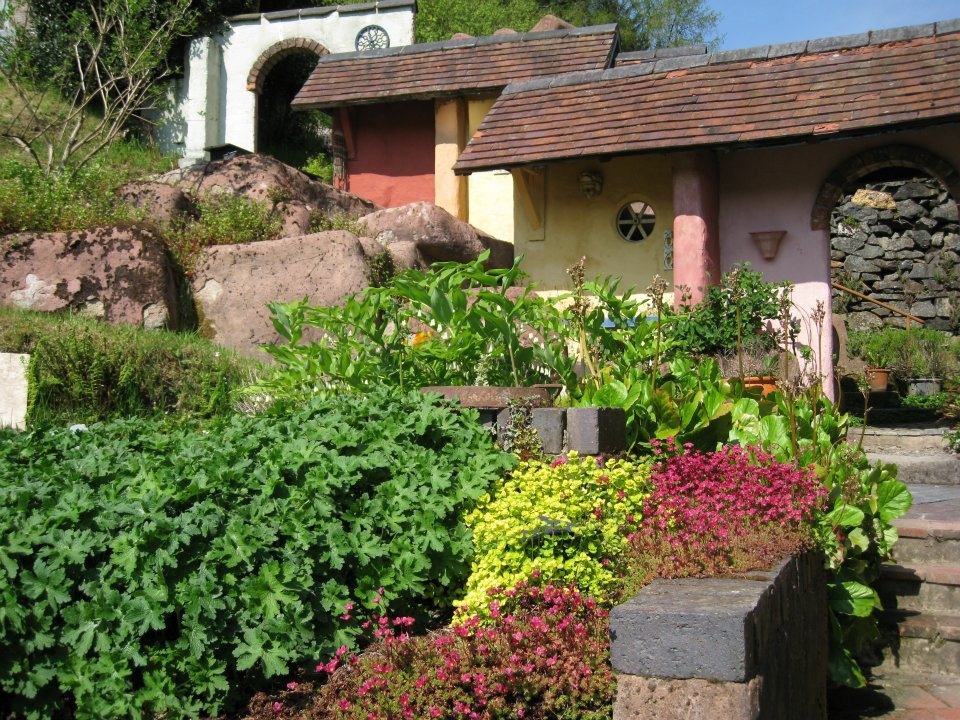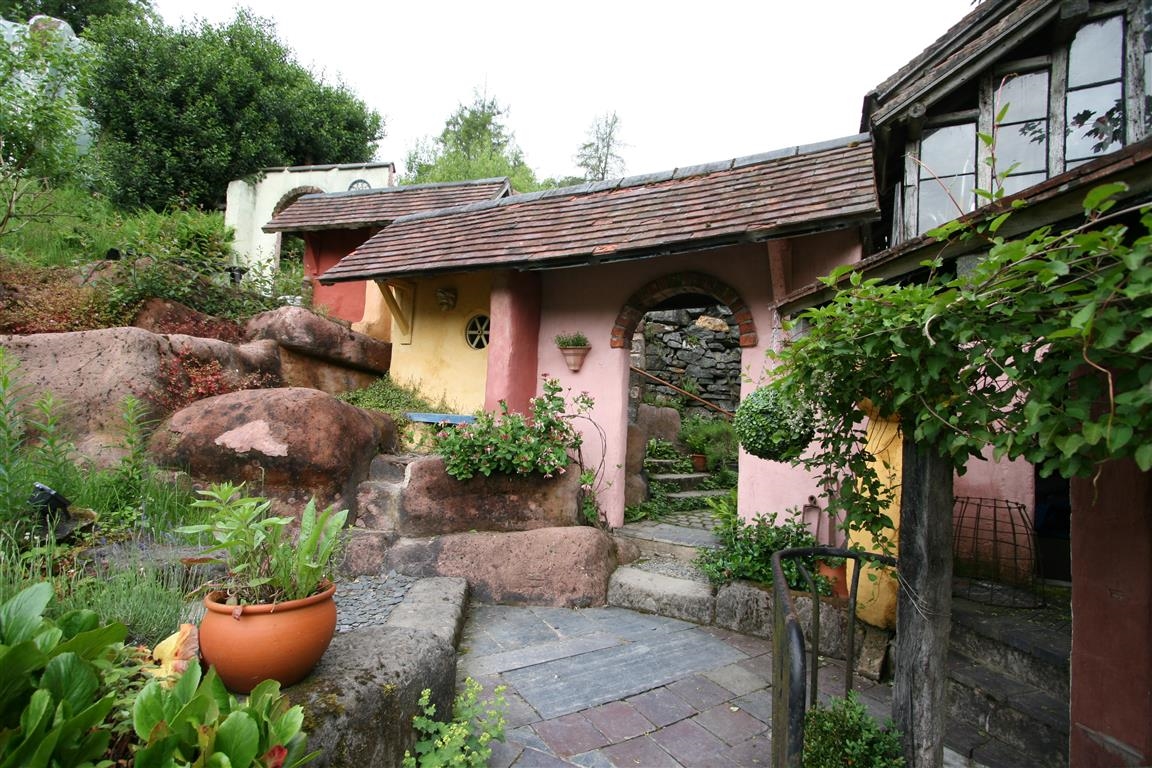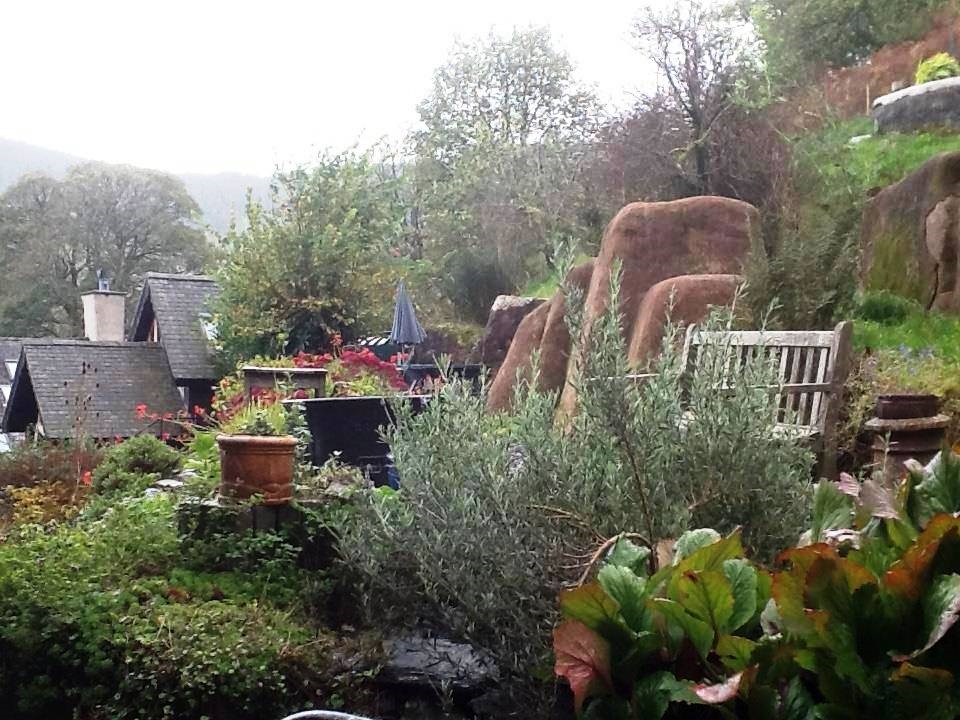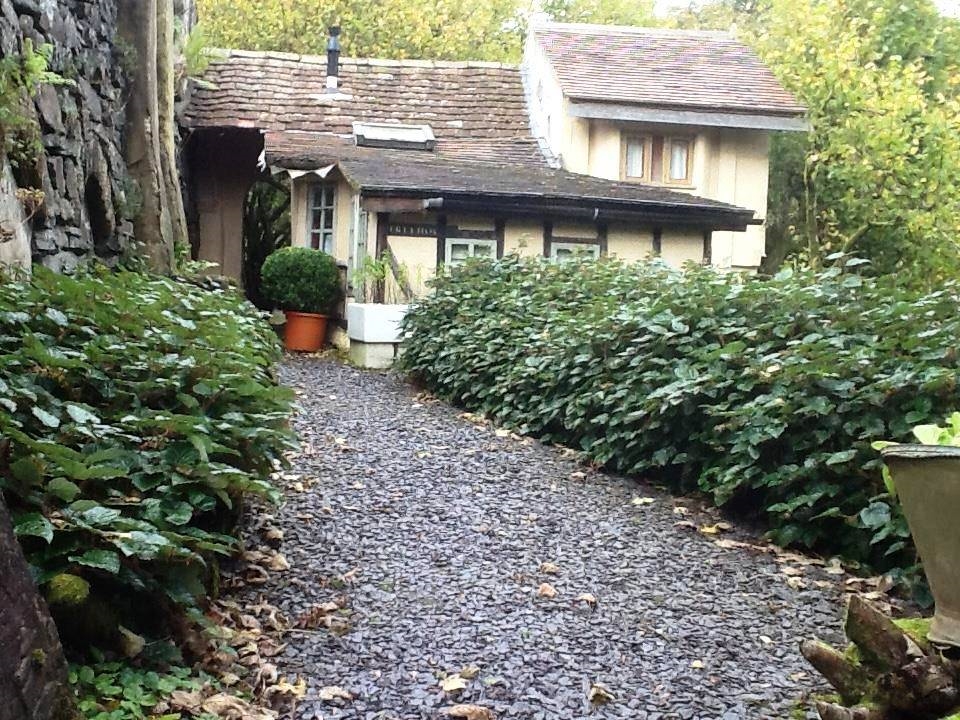 Exciting, eccentric, steeply terraced hillside garden. Paths through lovely planting wind upwards past water, through turrets, boules arena to 'pueblo' and amphitheatre, with outsize chess court all set in remote idyllic landscape.
Features and Attractions
Live, easy-listening jazz played by Eddie & Jenny. Due to steep steps children must be supervised by an adult at all times.
Foel Ortho
- Canceled
On this day, this garden is open by arrangement, which means that you will have to contact the owner to arrange visits for groups.
Pre-booking essential, please go to our events page to book your tickets.
Admission by donation
Admission:
Adult:
Concessions:
Child:
On this day, this garden opens as part of .
Click the dropdown arrow next to the opening date above to find details of entry costs and to add the opening to your online calendar.
Click on any opening date on the calendar above to find details of entry times, entry price and to add the opening to your online calendar.
Regular opening
Open by arrangement only
Cancelled opening
Owner Information
Eddie Matthews & Jenny Miller
01691 870626
http://www.farmhouseinwales.com
Favourites
Share
Add this garden to your favourites – you'll be able to find it again more easily and, if you'd like, we can send you updates about future openings.
How to find us
Foel Ortho
Penybontfawr
SY10 0HU
16m W of Oswestry. 2m SW of Penybontfawr.
More detailed directions

From Penybontfawr take rd towards Lake Vyrnwy. After ¼m bear L up steep hill then along side of valley for 1m. Sign 'Foel Ortho' and 'Bunkhouse' and yellow sign on LHS. Turn sharp L down track.